From the Lab
Blogs, News, Events, Tips & Research
Posts by Socket Labs view all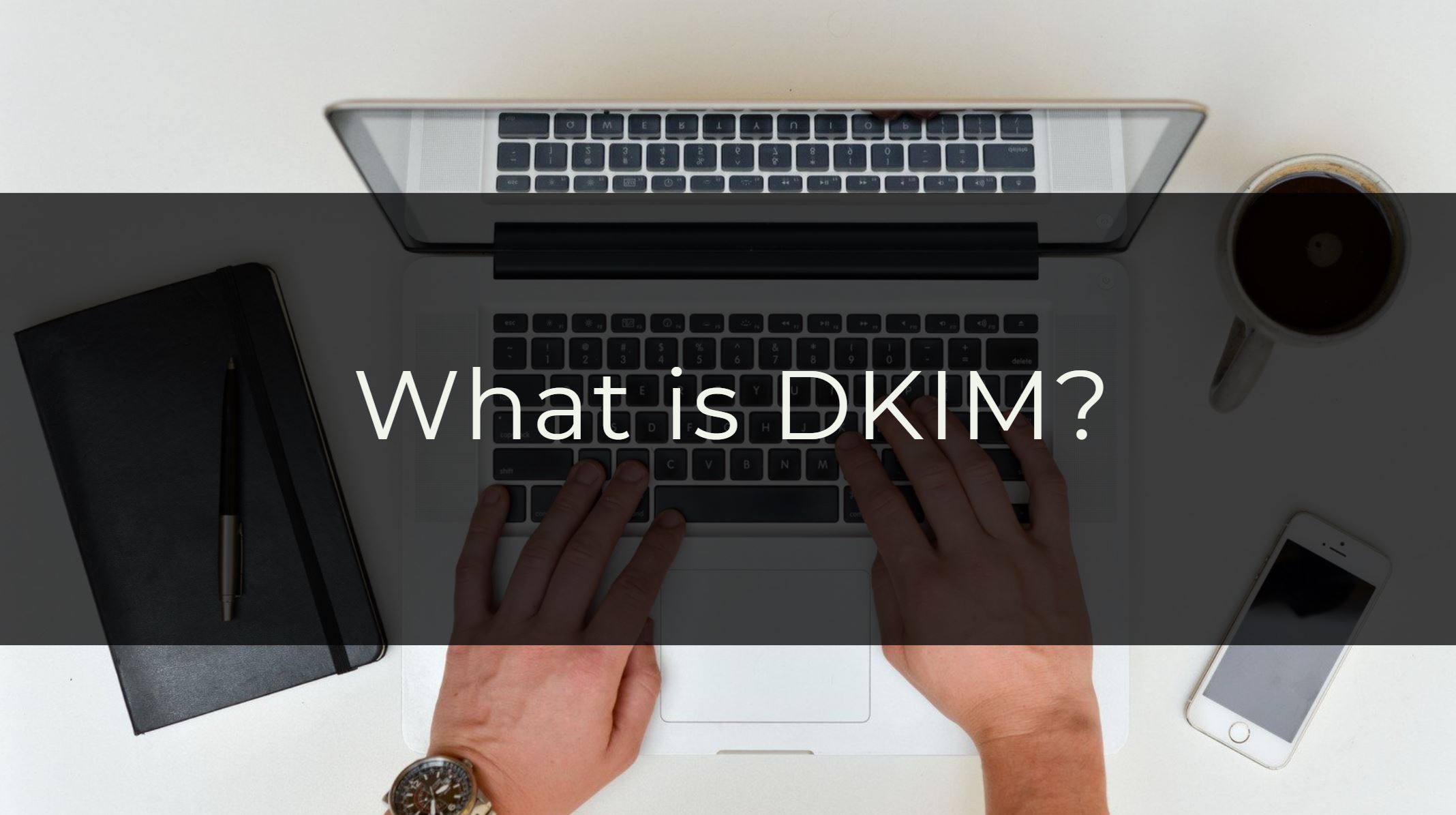 DKIM is an email authentication mechanism that helps ensure an email has not been altered in transit using custom signatures in......
Search the Blog
Get Our Newsletter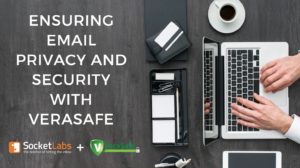 Improved email privacy and data security with Verasafe......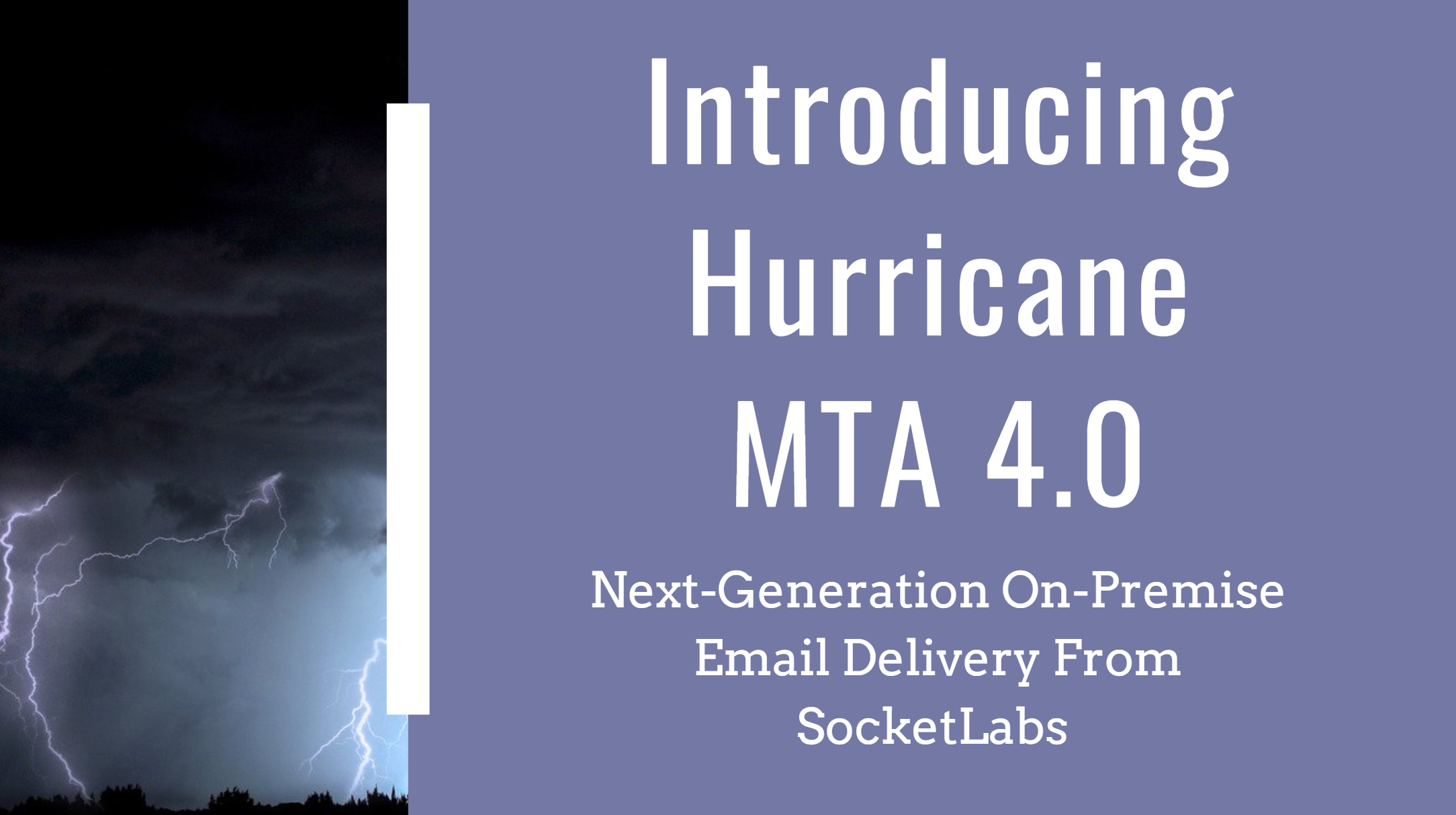 SocketLabs is excited to introduce the latest on-premise email server, Hurricane MTA 4.0,  available with increased performance, expanded security, and......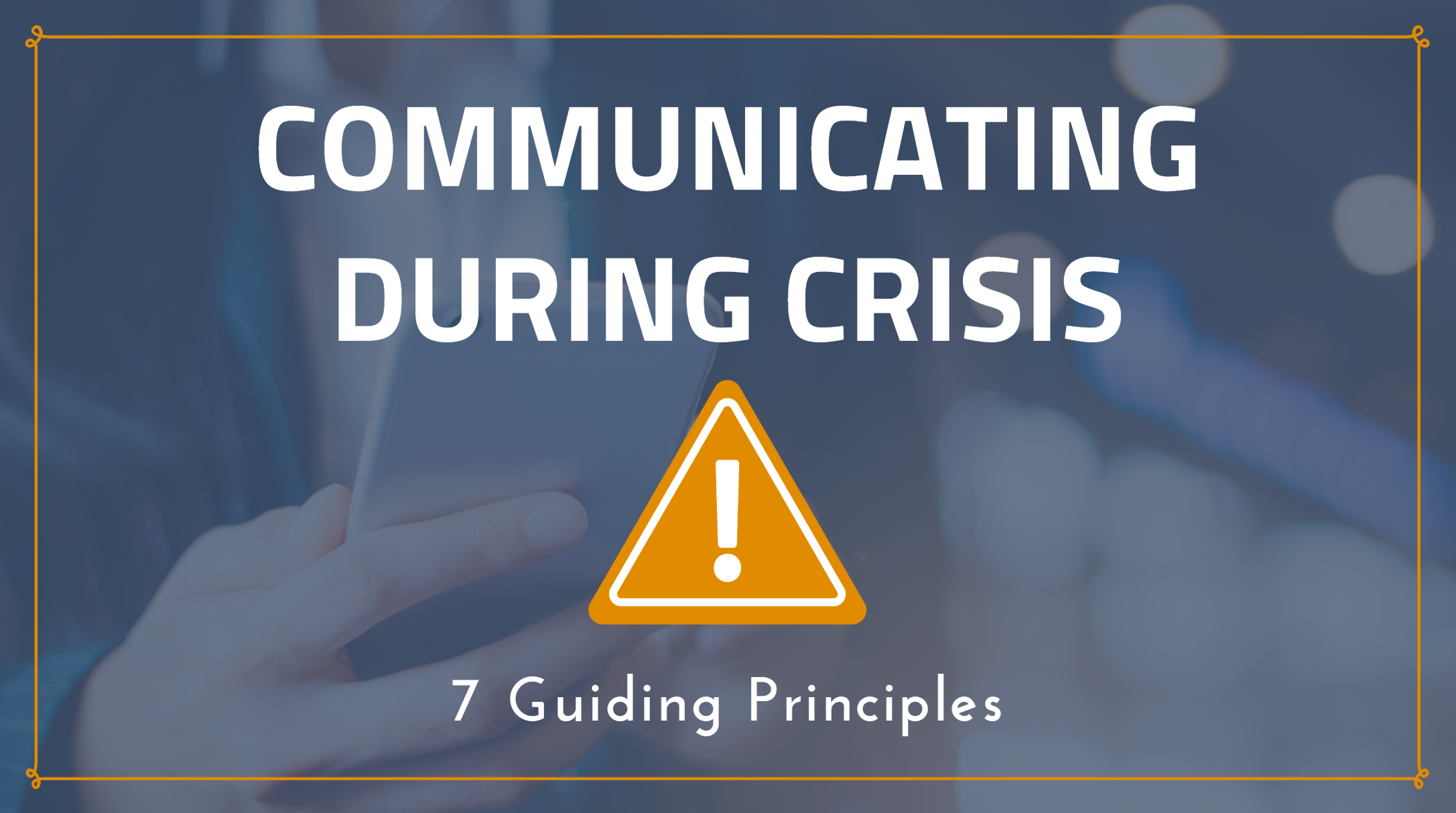 During times of uncertainty, clear communication becomes incredibly important. Here are 7 tips for clear communication during times of crisis....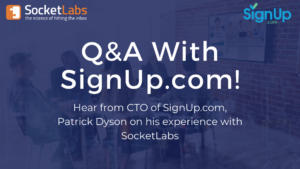 Hear from CTO of SignUp.com, Patrick Dyson, speak on his experience switching to SocketLabs.......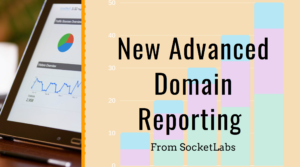 Socketlabs is pleased to introduce advanced sending domain and recipient filtering to help customers more deeply analyze the performance of their mail streams....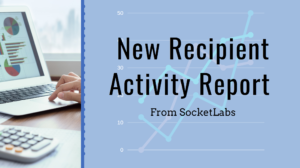 Socketlabs is excited to introduce new reporting features that provides customers with email performance history and engagement data down the individual level!...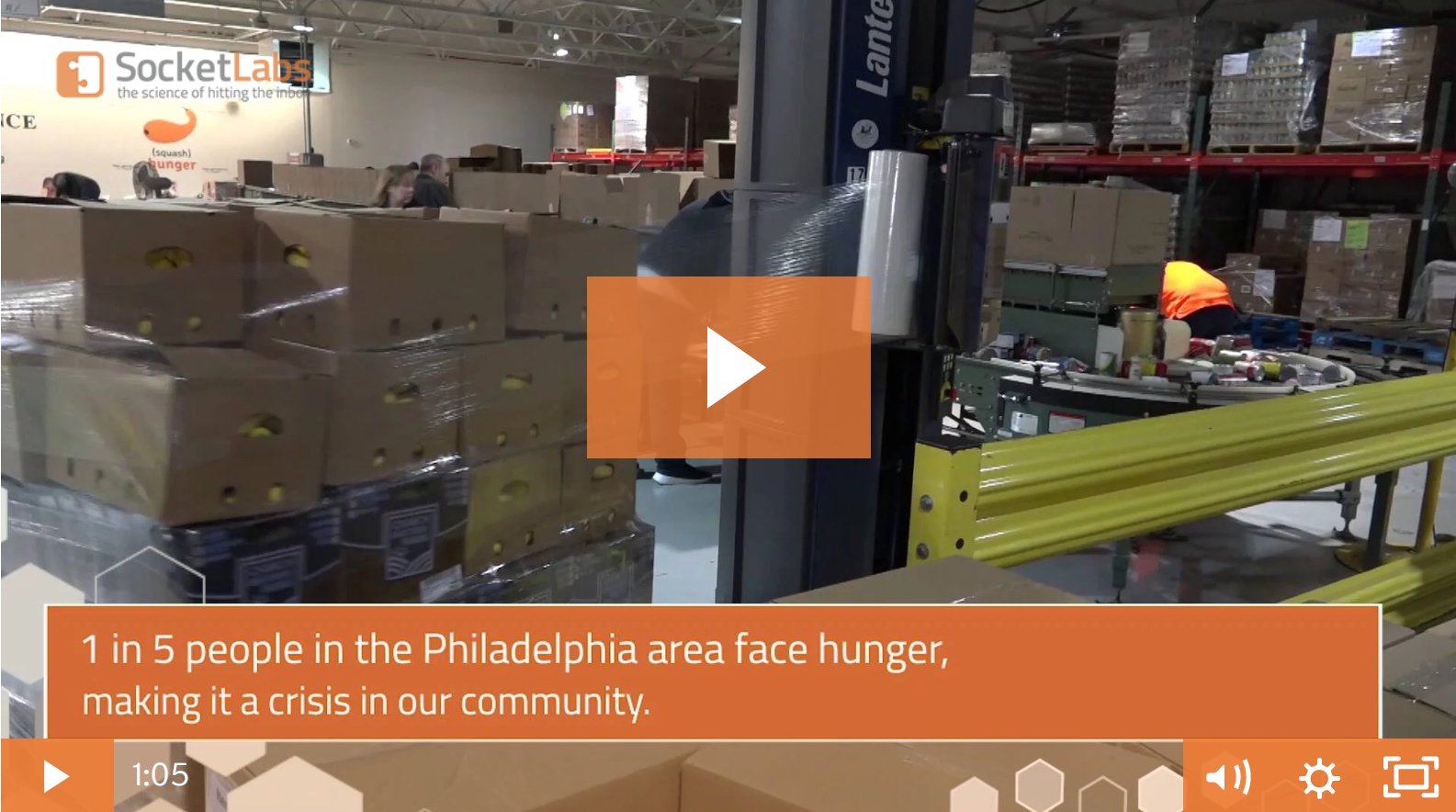 With 1 in 5 people in the Philadelphia area being food insecure, SocketLabs saw an opportunity to give back to the community.......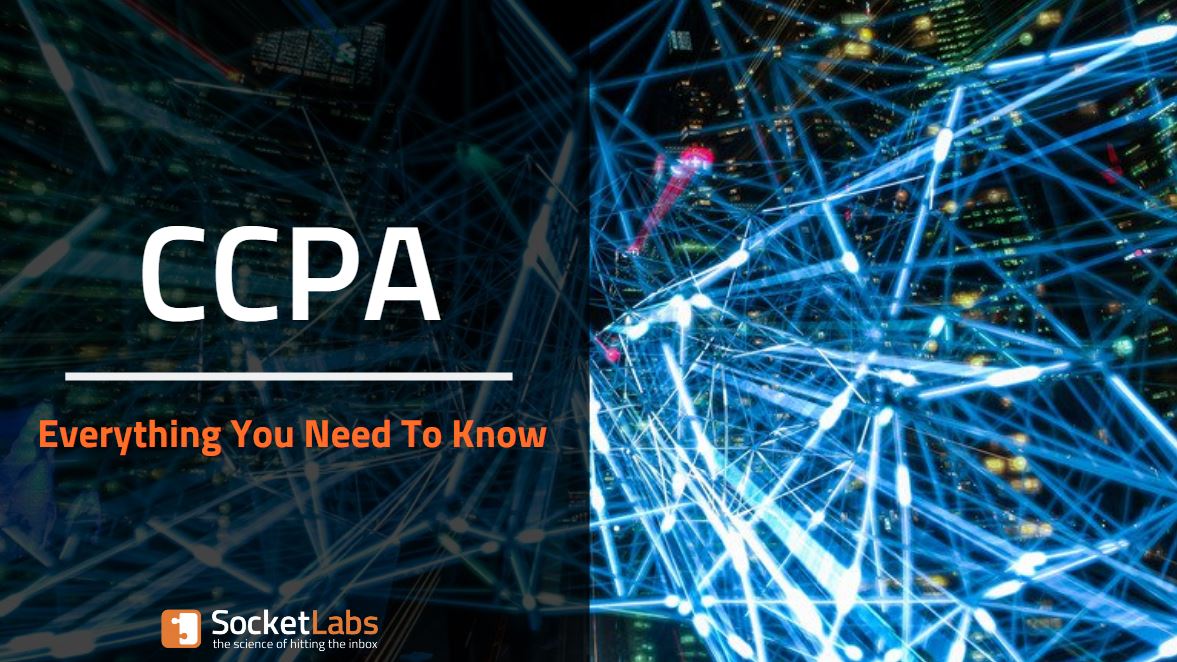 With January 1, 2020 approaching quickly, its important to know what is CCPA and how it will impact your business moving forward......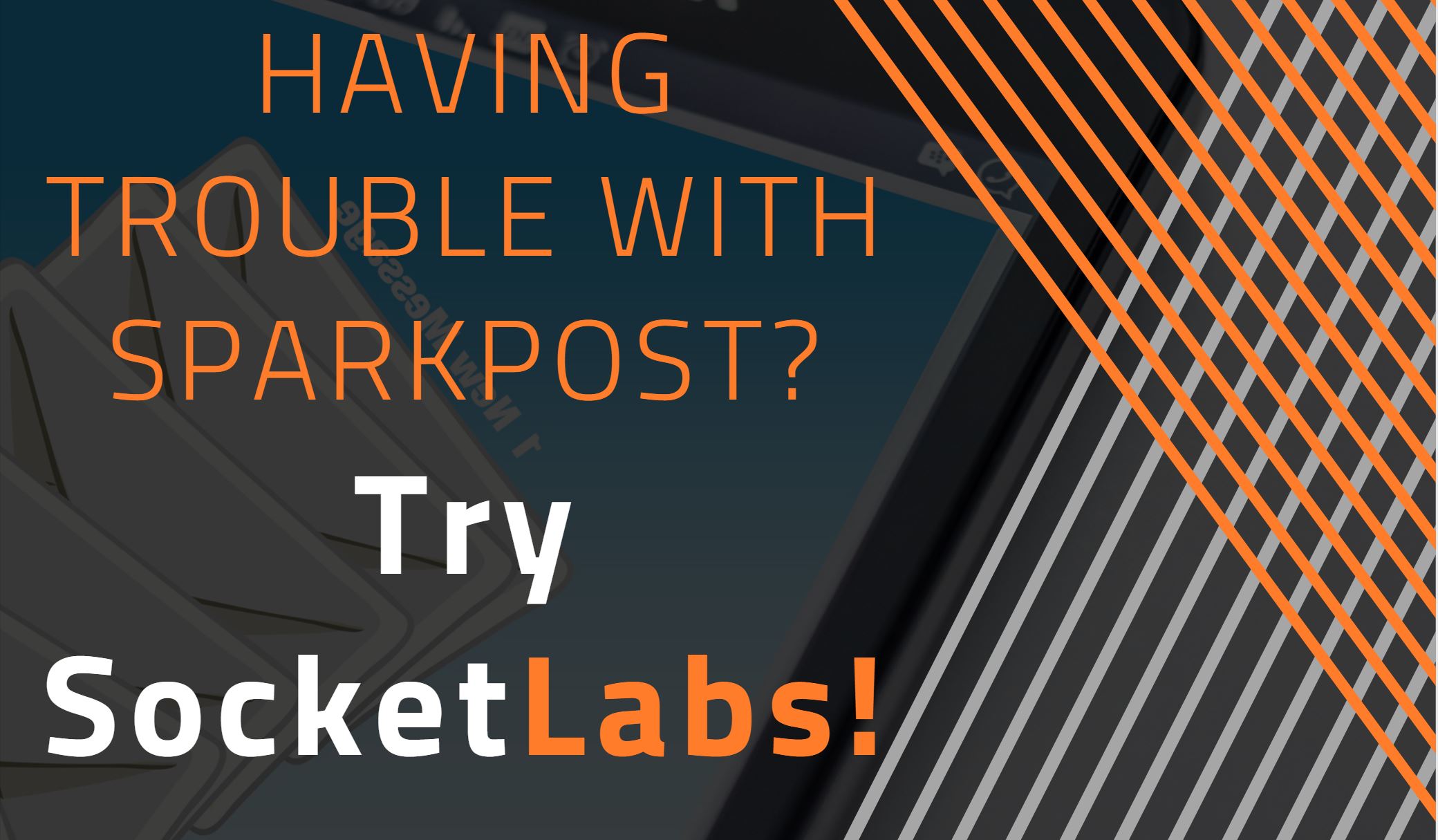 SocketLabs makes an easy SparkPost alternative for those looking to get more from their email service provider......