Changing Times Call for a New Customer Experience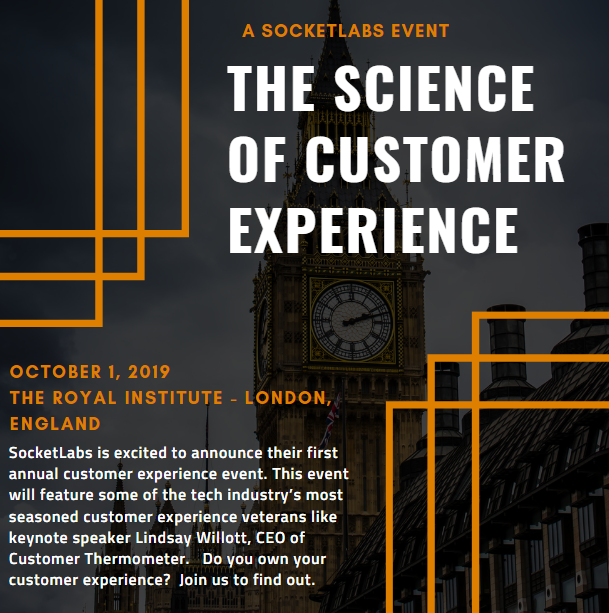 It is an age old notion that everyone has heard in some form: the customer comes first.  It's a concept that, despite a rapidly evolving business ecosystem, has never changed. Customers are the reason businesses exist, the economy stays upright, and society moves forward, so it's important that their experience is a good one. That is exactly why you have probably been hearing more and more about customer experience, commonly referred to as CX. Establishing a solid CX is the foundation of any good business and without it you will end up like US Airways…remember the last time you flew with them? Exactly. 
Maybe you have the smartest technology on the market, or you provide the most thorough cleaning services available in your area, sadly it's all worthless without first owning the customer experience. People, particularly customers, want to be happy. They are spending their company's limited budget or their own hard-earned money on your product or service and they expect a fulfilling experience.  Without such an experience, there are plenty of competitors who will gladly welcome your "former" customer with open arms. 

What is Customer Experience 
Customer experience is a broad term that varies across industry, segment, and LoB.  It can involve any aspect of customer service and exists in every stage of the customer journey from sales, to product ownership, to user experience, to support and beyond. Long story short, customer experience is the way a customer feels about your brand after going through the stages of the customer journey.  Here are some more concrete examples of what CX means in different life-cycle phases:
Sales Experience (i.e. real estate) 

Responsiveness of realtor

Realtors friendliness eagerness to help where needed 

Level of buying comfort provided by the realtor 

Overall complexity of the home-buying experience led by the realtor 

Customer Support Experience(i.e.SaaS Software Solution)

Timeliness of ticket response 

Personal or automated support response quality

Friendliness of support representative 

Time-to-issue resolution 

Overall satisfaction of beginning to end issue resolution process

Product Ownership Experience (i.e. new car) 

Product value in competitive market

Standard features and more are included and work well

Design is inviting and intuitive 

The car works as or better than expected overall, short-term and long-term
Because customer experience is so vast and covers so many aspects of modern business, it can be hard to pinpoint what exactly customer experience looks like for you.  That is why SocketLabs is hosting their first annual The Science of Customer Experience event. This event is an opportunity to learn and collaborate with industry leaders about the importance of the customer.  
The Science of Customer Experience Event Hosted By SocketLabs
On Tuesday, October 1st, SocketLabs will be hosting an invitational customer experience event at The Royal Institution in London, England.  This event, while hosted by SocketLabs, will be featuring some of the tech industry's most seasoned customer experience veterans. Lindsay Willott, CEO of Customer Thermometer, will be kicking off the event with her keynote speech on "Innovative Customer Support Strategies & Measuring Customer Experience".  Joining Lindsay will be representatives from Sub2 technologies, Opcode Labs,  ICAN Consultancy and many others ready to engage in the customer experience conversation. 
Customer experience isn't a fad or a trend, it's a vital business function that has been making and breaking business for years. If CX hasn't been on your radar in the past, it should be.  Click here to learn more and register for The Science of Customer Experience event.