The SocketLabs bounce processing system helps keep your deliverability high while protecting your reputation by automatically managing bounces and failures.
Automatically suppress delivery to hard failures
View and analyze failed messages reports
Protect your sender reputation & improve deliverability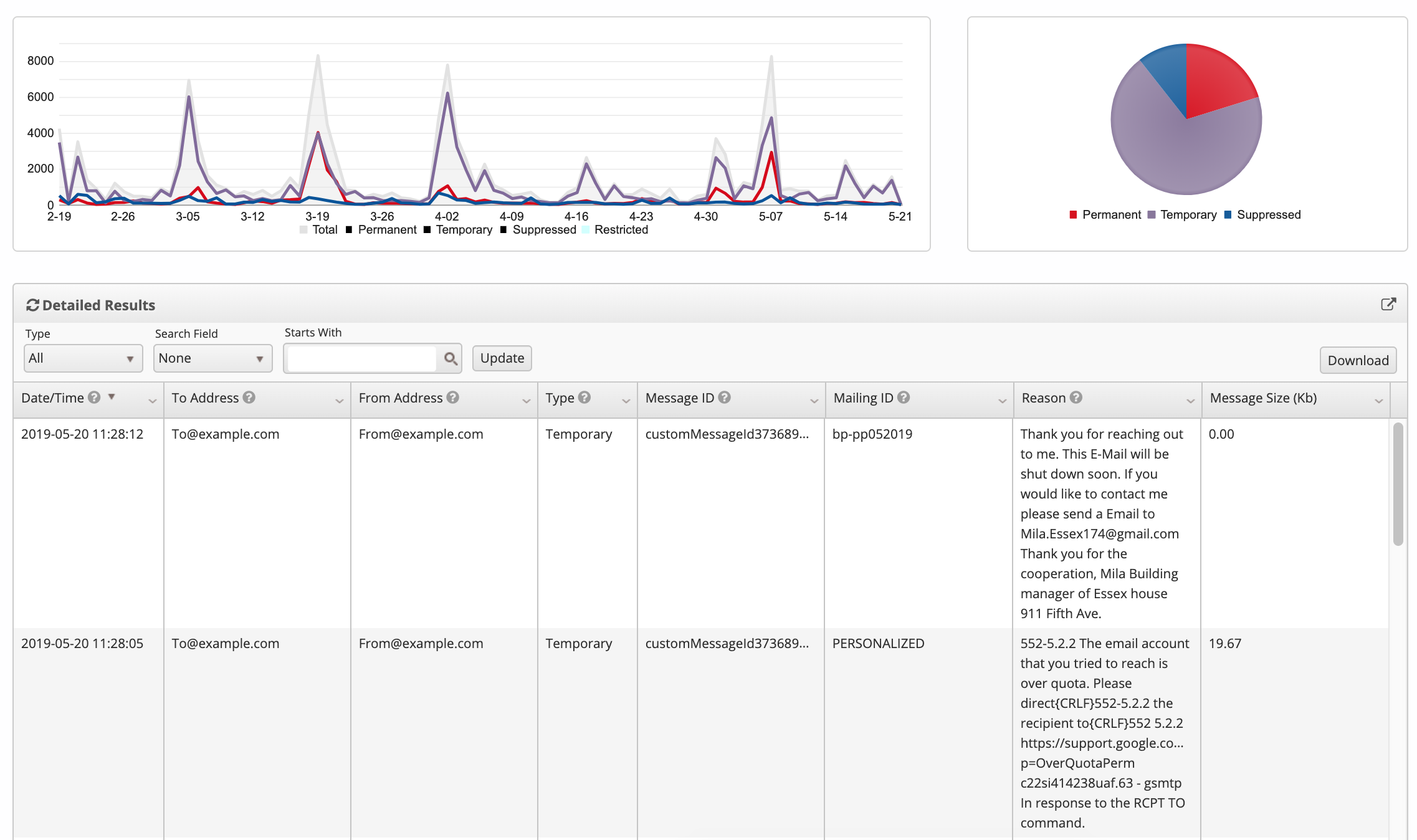 What is Bounce Processing?
Email bounce processing enables you to determine why your outbound emails are being returned and allows you to implement email bounce management. It could be due to a temporary "soft bounce," possibly because the recipient's inbox was full or the recipient server was temporary unable to communicate; or it could be a "hard bounce," meaning the server or email address doesn't exist at all.
Real-Time Bounce Visibility
Most of our customers don't care how our bounce processing works – only that it delivers unparalleled data to manage, adjust, and run their email campaigns for optimal performance. We have developed very advanced systems that automatically encode your outbound email in such a way that the email bounces and feedback loop reports are sent directly to us for processing. Normal replies to messages continue to be routed to you. All of this is invisible to the recipient. Your SocketLabs control panel gives you instant access to the bounce data in real-time.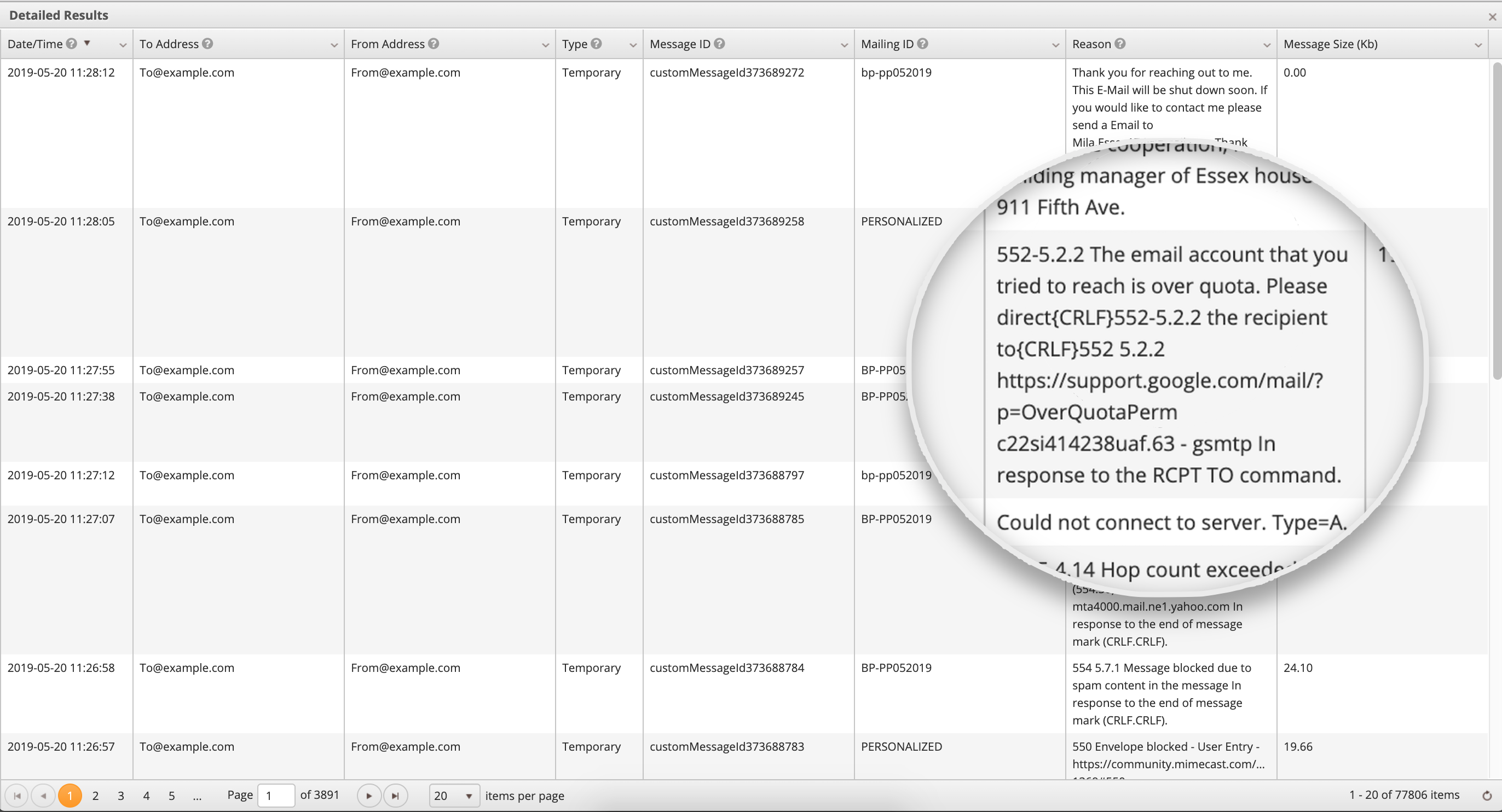 View Logs & Analyze Results
Our automatic email bounce handler uses Variable Envelope Return Path (VERP) to encode the email return path of outbound messages. This ensures that bounces automatically flow directly back to our server. Our encoding process embeds message identifiers into the return path so that any message ID or mailing/campaign ID tagged in the message remains there, even through a bounce. When our server receives a bounced message, it is immediately analyzed, and the results can be studied in the reports and logs of our email bounce handler.
Correct Email Delivery Errors
When you process information using email bounce processing, you're able to troubleshoot the problem and fix it. For example, a potential recipient may have entered their email address with a ".cmo" suffix instead of ".com". With that information, you would be able to re-enter the email address in the appropriate format and not lose out on this contact.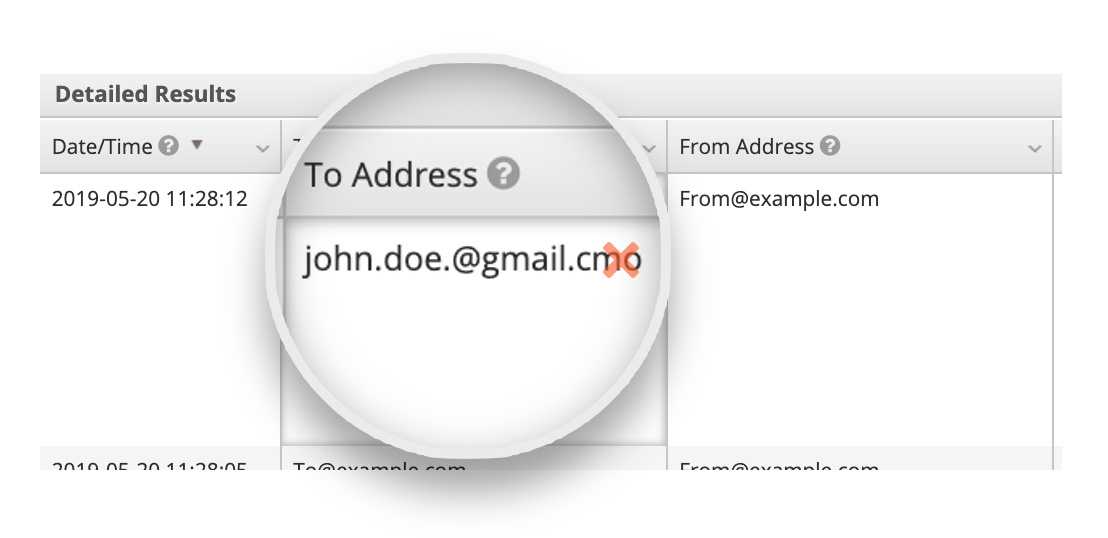 "Working with Socketlabs has allowed us to focus on growing our top line revenue while enjoying the email assurance that they provide. From the moment we signed up through unique challenges that we have experienced, it has been their support and understanding that has made us a loyal customer. We would recommend their services to anyone that is looking for a world class system backed by their world class support."
"We developed a mass email delivery system in-house, and when we started to overwhelm our servers, we turned to SocketLabs' dedicated outbound email solution. The SocketLabs email servers are not only fast, but they are extremely reliable. Our franchise community couldn't be happier!"
"We can't do business without email and SocketLabs makes email happen for us.  We could have picked tons of providers but I am glad that we chose Socketlabs.  SocketLabs doesn't just work, it works WITH us."
"I just wanted to tell you that I have been using this service for less than an hour and I am already extremely pleased. I can't believe I didn't sign up to this years ago. Thanks."
From the SocketLabs Blog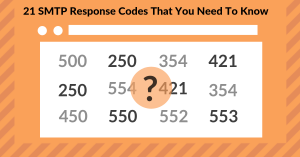 Use these 21 Common SMTP Response Codes to determine why an email bounced, or why you're receiving an SMTP error when sending email...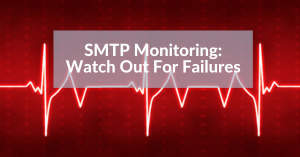 What is SMTP Monitoring? Learn all you need to know about how to specifically monitor your email delivery errors and message failures.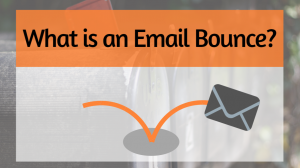 A bounced email is an email that makes it to the recipient server but encounters an error before making it to the....