CASE STUDY
How SignUp.com migrated 4 million emails per month while improving deliverability
4M+
SignUp initially migrated 4 million emails per month to SocketLabs
Transactional Email SignUp sends a high volume of transactional emails both to event organizers and to their participants

60 Days
Fully migrated and transitioned in 60 days with a customized ramp-up plan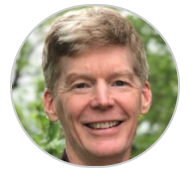 "Now that we are fully transitioned I have the confidence to trust SocketLabs with all things email and I can focus on our side of the business — trying to make our customer delighted!" — Patrick Dyson, CTO at SignUp.com
Challenge
SignUp.com is an online volunteer management platform that sends a high volume of transactional emails to both their event organizers and to their participants – about 4 million emails a month.
Most of their email volume is to new participants that they've never sent to before, which typically makes it a challenge to reach the inbox.
Organizers depend on SignUp to make the connection to the participants, tell them when their commitments are, and remind them to attend. So, email is absolutely central and key to their business.
Prior to migrating to SocketLabs, SignUp was using Dyn as an email service provider for about 10 years. In the middle of 2019, Dyn went through an acquisition and SignUp's CTO, Patrick lost confidence in their service. That's when it became time to find a new ESP.
As Patrick notes, switching ESPs is no easy feat:
"When I did a lot of searching to learn about email migrations and potential partners, the overwhelming theme out there is to have very low expectations. Specifically, that you'll need to be managing the process, controlling your volumes. In our case, from the pre-sales engagement to the implementation, the real surprise for us was that most of that burden was carried by SocketLabs. They handled the ramp up, they handle the IP sharing, and they handle all the things that are so important in moving things over."
Solution
SignUp.com spent a couple of months searching for new email service provider. Their search criteria was based on the following:
The quality of service
Knowledge level
Availability of support
Feature set
And reputation
The bottom line was that SignUp.com needed to migrate to a reputable ESP who could not only get a high volume of important transactional emails to the inbox, but could also provide a customized warm-up plan and high-touch service during the migration process.
Patrick noted that SocketLabs really stood head and shoulders above the other providers as SignUp's solution to successfully switch away from of their existing ESP.
Result
SignUp.com tried SocketLabs and a couple of other vendors, hitting their support and working with their API's.
In the end, SocketLabs really stood out during this process, offering quick answers to their deep technical questions, giving Patrick and his team confidence to make the switch.
The Results — With assistance from SocketLabs' rockstar deliverability team, SignUp.com migrated 4,000,000 emails per month onto SocketLabs' cloud email service in less than 60 days without any issues. They were able to use the existing SocketLabs set up without any additional customizations. Everything worked right out of the box.
SignUp's Experience Working With SocketLabs
Here's what Patrick from SignUp.com had to say:
"Socketlabs, from the very first interaction all the way through, reached out to us and really asked us what they could do to make us successful. That's so rare. I was expecting to bear most of the burden, but they really did.
At the end of the day, I feel like we ended up with a partner. Going forward there will be hiccups that can happen… mistakes can be made on our side… we can end up in a honeypot somewhere and get blocked…or something like that. But I know that SocketLabs will be there to help us out just like they have through the migration process."
Let's Get Started!
Sign up for an account to test SocketLabs or speak with a deliverability expert today!