How to Hit the Inbox Every Time: Your Guide to Skyrocketing Deliverability
93% of businesses in the B2B space use email as a part of their marketing and communication strategy, but most have no idea how to make sure their emails reach their target successfully. Every email that ends up caught in a spam filter or firewall is money left on the table.
The good news is there are a ton of direct actions you can take to make sure your emails hit the inbox every single time.
Ready to be an email deliverability hero?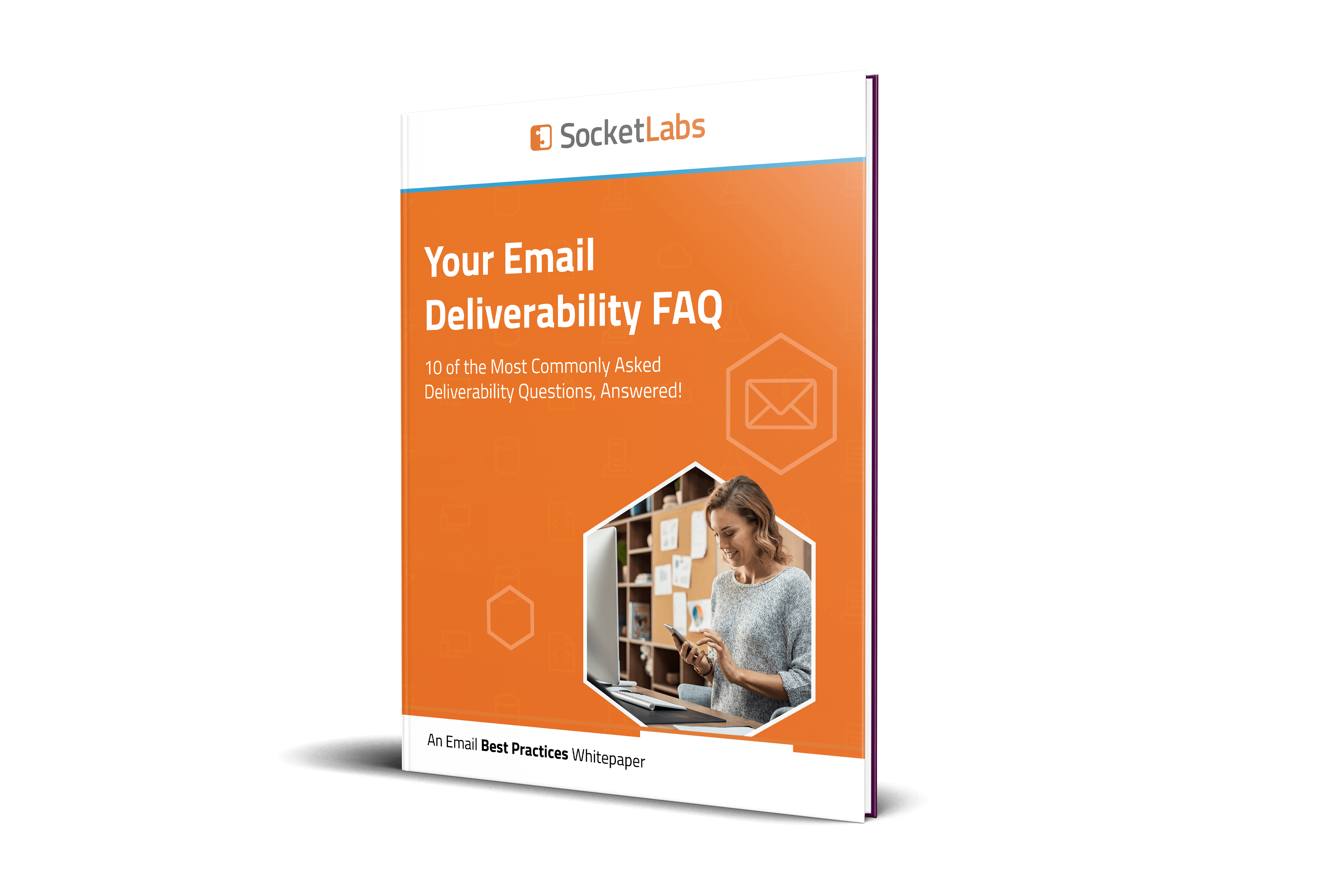 In this guide, you find out:
How to derive the true costs of low deliverability
The best practices leading companies use to increase deliverability
Tips to improve your IP reputation
How to consistently avoid the spam folder
And more!
Get instant access! Please complete the form below.
SocketLabs is trusted by: