StreamScore™: Critical Data to Improve Email Performance
Do you have any idea what happens to an email after you hit the send button? You need digestible data on every stage of an email's journey to the inbox in order to improve performance.
At SocketLabs, we've been helping clients optimize email performance for more than a decade and have identified the metrics that enable our clients to continuously improve delivery. We call this data analysis StreamScore.
We've aggregated years of email performance data to show you how to pinpoint and resolve a wide range of email delivery challenges across industries.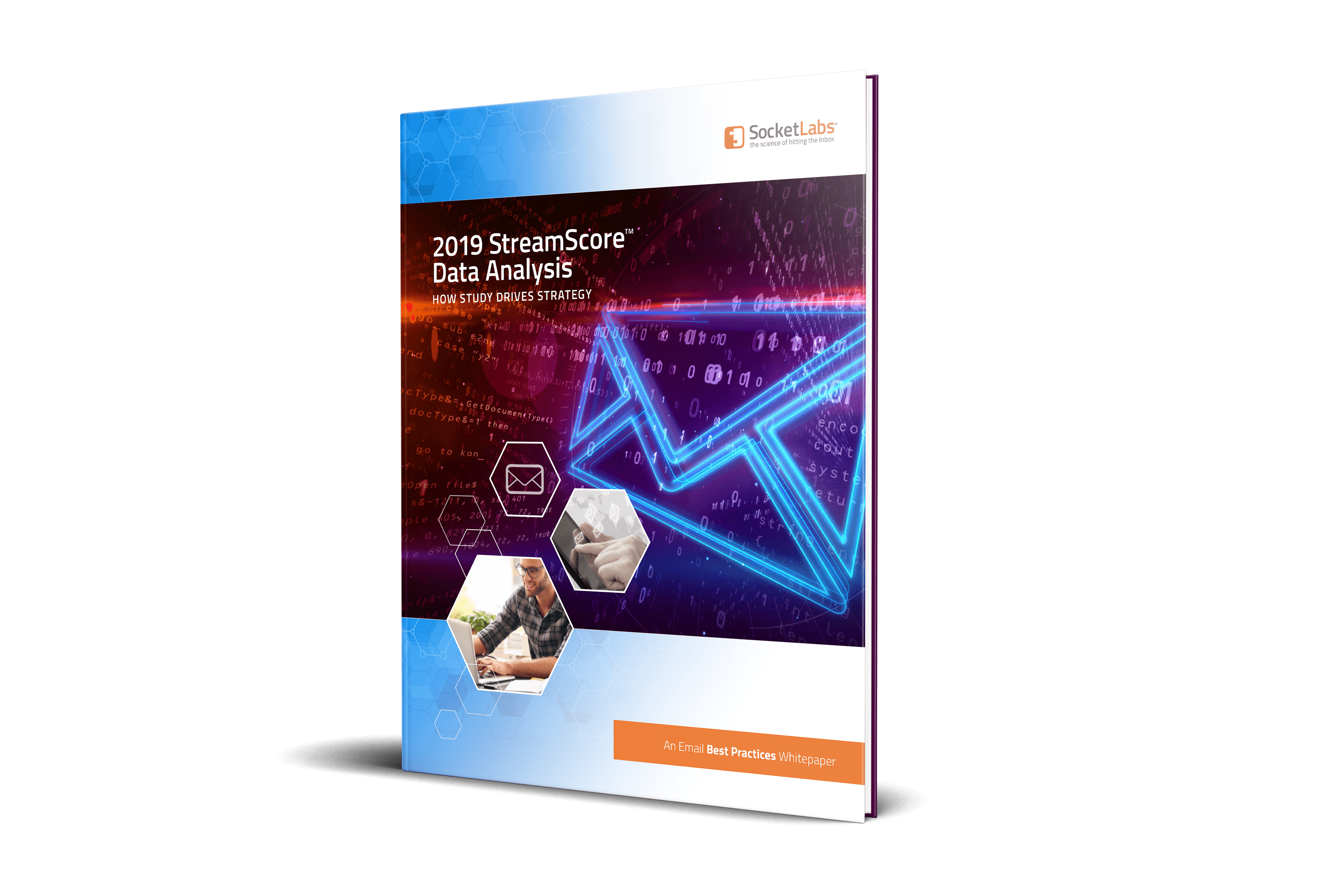 Learn how to put StreamScore to work for you and discover:
How StreamScore data informs email strategy
How to optimize delivery across various industries
Ways to diagnose and quickly address performance issues
And more!
Get instant access! Please complete the form below.
SocketLabs is trusted by: