StreamScore™: Critical Data to Improve Email Performance
After your organization hits send on an email, do you have any idea what happens to it? If you don't have clear data on each stage of that email's journey to the inbox, you can't increase performance.
At SocketLabs, we've been helping clients optimize email performance for more than a decade and have identified the metrics that enable our clients to continuously improve delivery. We call this data analysis StreamScore.
Our StreamScore reporting suite provides an intuitive, real-time dashboard through which you can easily evaluate email performance and identify key areas of opportunity.
Download our complimentary whitepaper and learn how SocketLabs & StreamScore can help your organization send better email.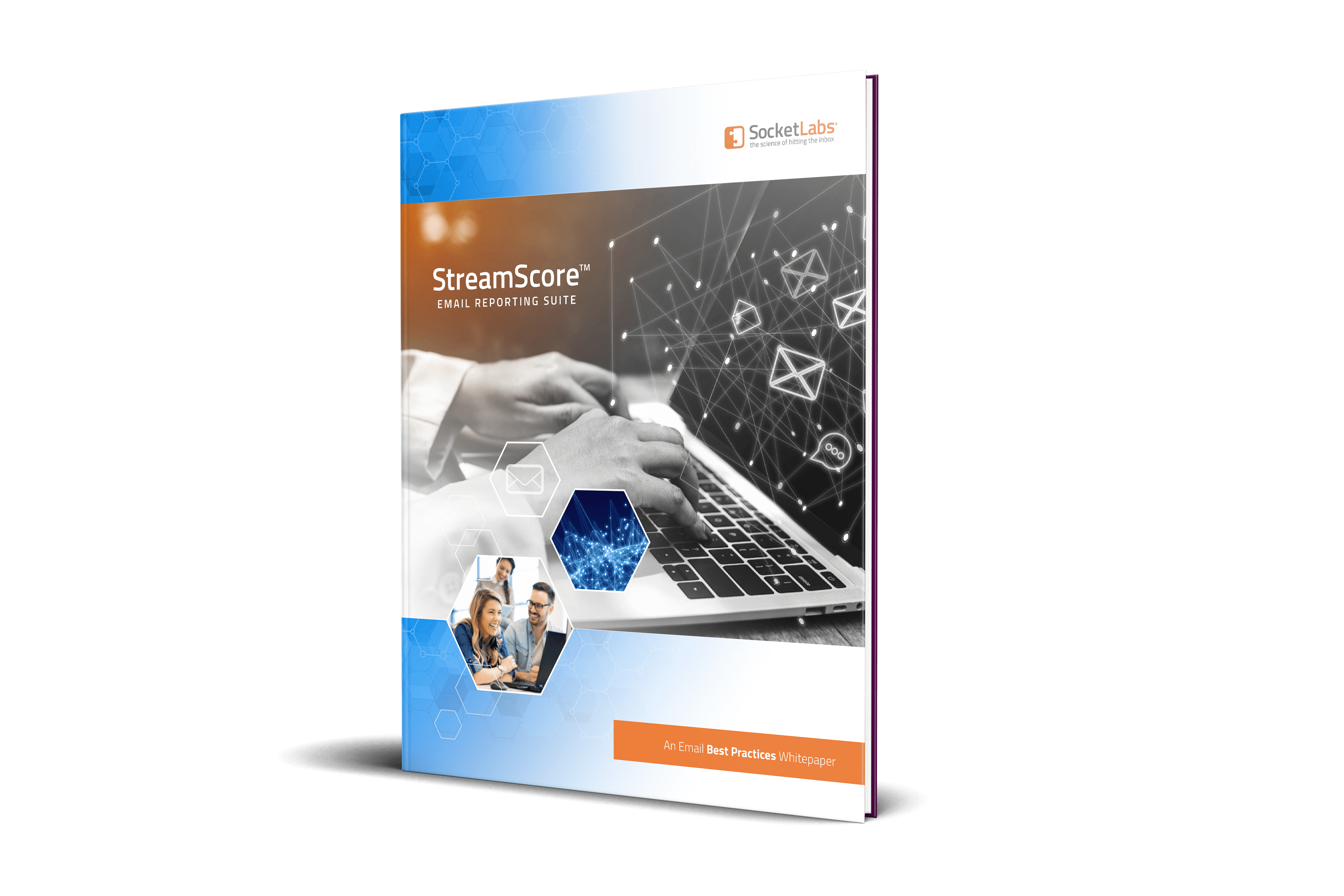 You'll learn::
The top 3 factors holding back your email performance
How StreamScore simplifies email reporting to drive performance
How leading companies drive action with StreamScore data
The most important email metric and how to improve it
And more!
Get instant access! Please complete the form below.
SocketLabs is trusted by: