Email Security Best Practice Guide For Compliance Focused Businesses
Security is a top concern if you are in a compliance-focused industry, such as financial services and healthcare. This guide breaks down the complex topic of email security, showing you the steps that you can take to secure your outgoing email from malicious individuals.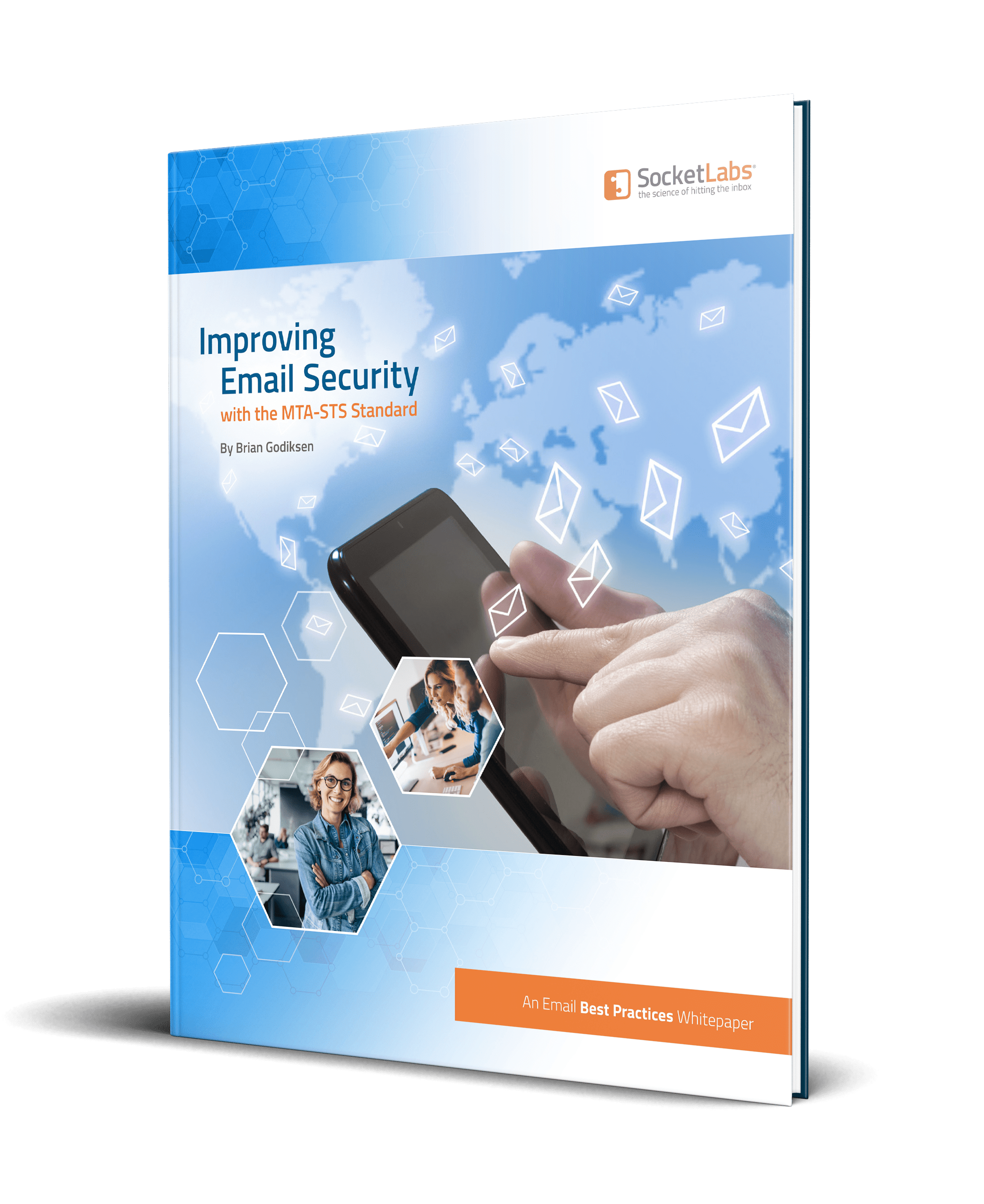 In this guide, you'll learn about:
The most common and effective email attacks
Why TLS-encryption isn't sufficient protection against these attacks
How bad actors circumvent standard encryption and why you need MTA-STS
How to implement MTA-STS encryption and protect your email (Try our free MTA-STS Vertification Tool!)
And much more!
Get instant access! Please complete the form below.
SocketLabs is trusted by: