From the Lab
Blogs, News, Events, Tips & Research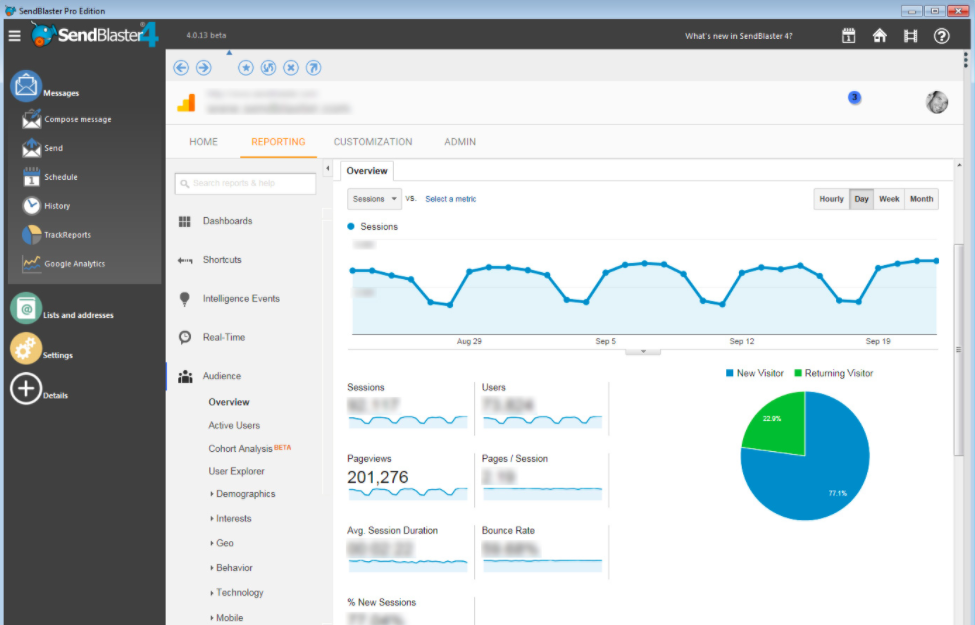 If your'e wondering how to effecitvely send bulk email using  Sendblaster then you'll need to configure Sendblaster with an SMTP server. In this guide, we'll show you how to configure Sendblaster with SocketLabs' cloud SMTP service......
Search the Blog
Get Our Newsletter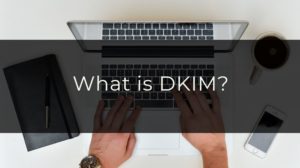 DKIM is an email authentication mechanism that helps ensure an email has not been altered in transit using custom signatures in......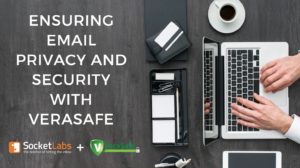 Improved email privacy and data security with Verasafe......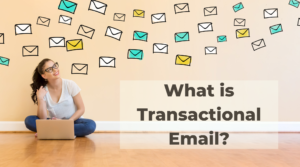 What is transactional email and how can it help generate revenue? Transactional email is an email that is prompted by the......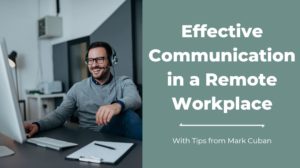 Now, more than ever, clear, effective digital communication is more important than ever before. Here are a couple tips and tricks that will make things easier......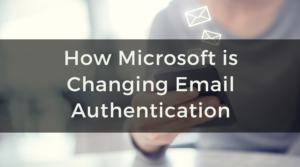 While it is widely known that Microsoft has been working on the logic around email authentication.......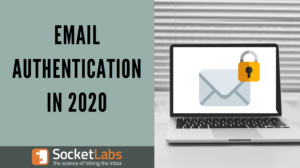 Through the first quarter of 2020 there have been several developments in the email world that impact email authentication...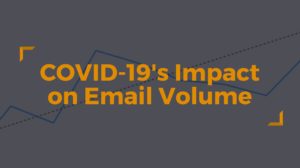 Analyzing 50 high-volume email senders across industries, SocketLabs saw several changes in sending patterns that reflect the changing nature of commerce......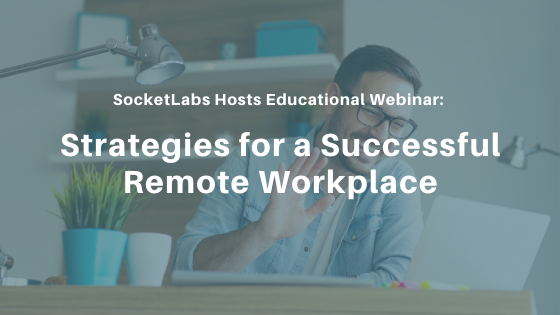 SocketLabs Hosts Educational Webinar: Strategies for a Successful Remote Workplace ...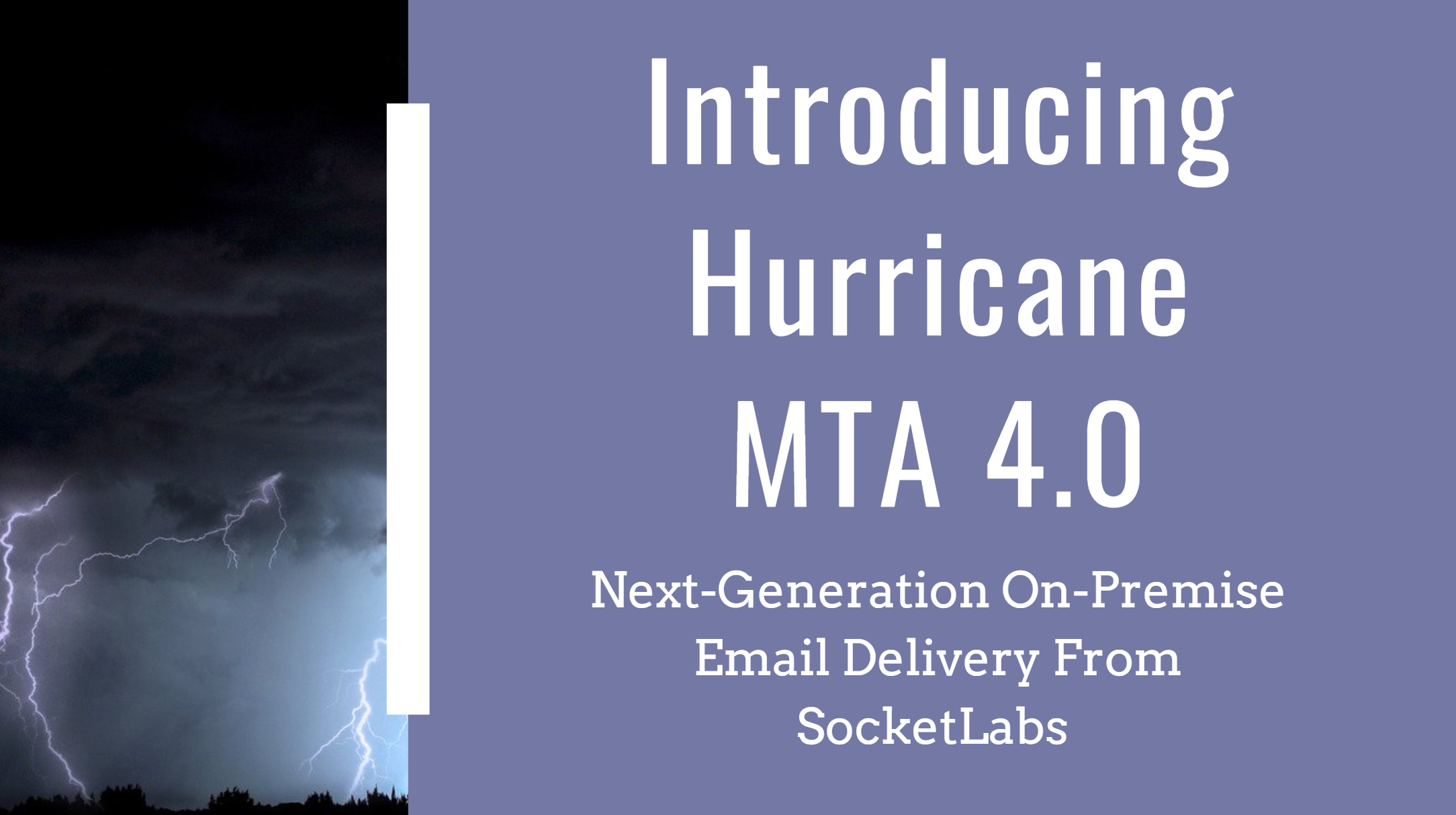 SocketLabs is excited to introduce the latest on-premise email server, Hurricane MTA 4.0,  available with increased performance, expanded security, and......