The Science of Hitting the Inbox for High Volume Senders
Did you know that 20% of legitimate emails are blocked before they ever reach the recipient's inbox? Learn how to improve your email deliverability and the key steps you can take right now to ensure that your emails make it to the inbox on time, every-time.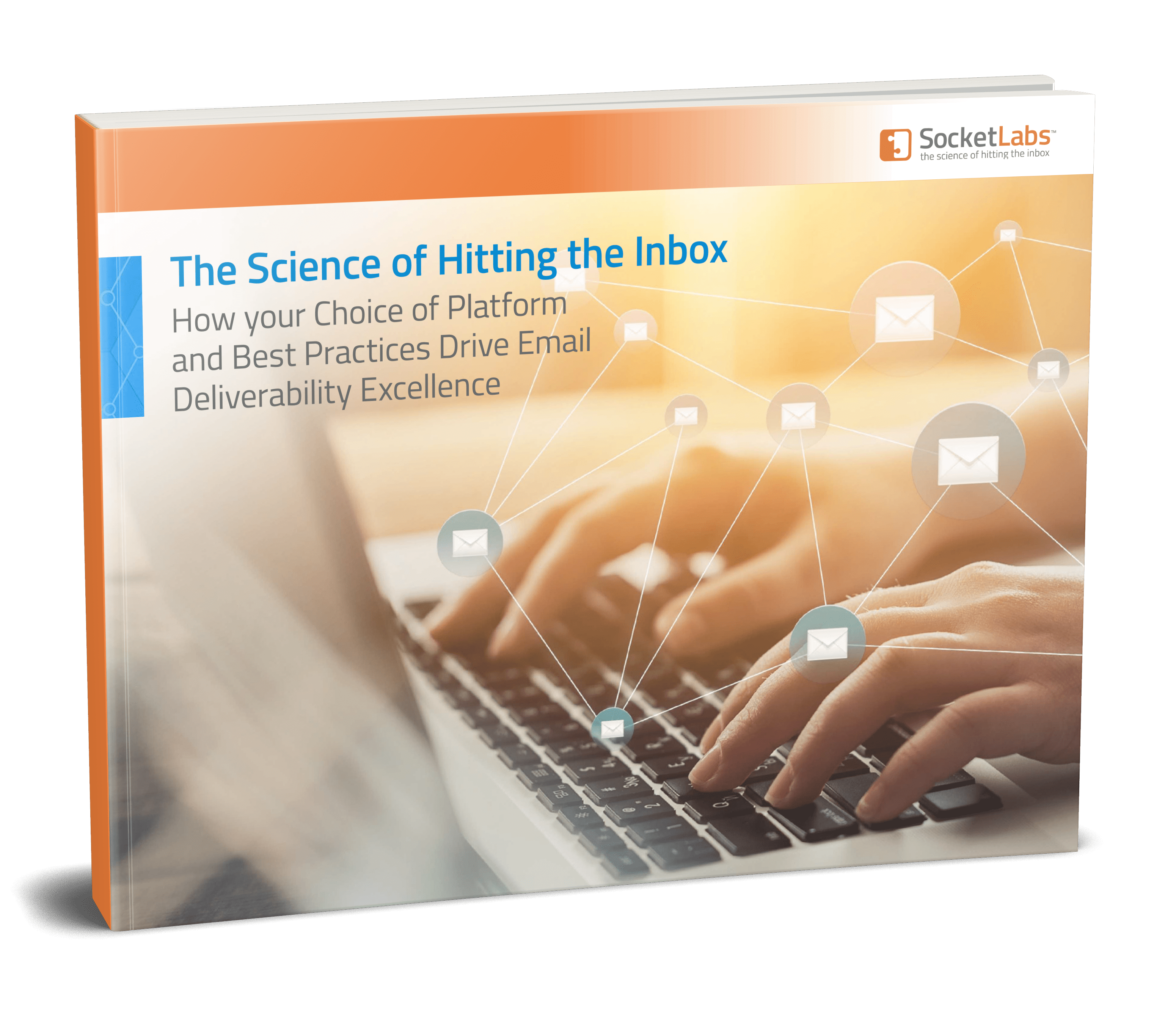 In this FREE guide, you'll learn:
There's an art and a science to successfully sending high volume email. We'll show you both.
Managing deliverability in-house? Here's why you should consider moving to the cloud
Get better inbox placement by focusing on this one score (hint: it's kind of like your credit score, but for email)
The 5 key things to look for when choosing the right ESP
6 actions that you can take to enhance your deliverability right now
And more!
Get instant access! Please complete the form below.
SocketLabs is trusted by: