The StreamScore™ Detail Report breaks down your overall StreamScore™ into its specific performance components. Success in each category is driven by how well you comply with email best practices for list, content, and operational management.
Evaluate how the email is performing with granular and actionable data on messages blocked, bounced, and more
Real-time insight for optimizing outbound email on the fly
Get clear insight so you can make corrections before minor issues become major problems
Check out this 32 second overview of the StreamScore Detail Report.
StreamScore™ Components
Hard Fail Score
The Hard Fail Score measures the quality of your email list and the degree to which emails are being sent to valid addresses.
Block Score
The Block Score measures the quality of your email content and the degree to which your email content is preventing messages from being delivered.
Spam Score
The Spam Score measures the ability of your email messages to avoid being trapped in content or anti-spoofing filters.
Complaint Score
The Complaint Score measures direct feedback from Yahoo and Hotmail regarding the number of complaints generated by your email.
"Working with Socketlabs has allowed us to focus on growing our top line revenue while enjoying the email assurance that they provide. From the moment we signed up through unique challenges that we have experienced, it has been their support and understanding that has made us a loyal customer. We would recommend their services to anyone that is looking for a world class system backed by their world class support."
"We developed a mass email delivery system in-house, and when we started to overwhelm our servers, we turned to SocketLabs' dedicated outbound email solution. The SocketLabs email servers are not only fast, but they are extremely reliable. Our franchise community couldn't be happier!"
"We can't do business without email and SocketLabs makes email happen for us.  We could have picked tons of providers but I am glad that we chose Socketlabs.  SocketLabs doesn't just work, it works WITH us."
"I just wanted to tell you that I have been using this service for less than an hour and I am already extremely pleased. I can't believe I didn't sign up to this years ago. Thanks."
From the SocketLabs Blog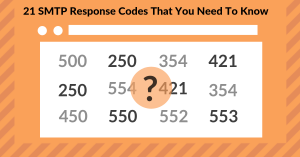 Use these 21 Common SMTP Response Codes to determine why an email bounced, or why you're receiving an SMTP error when sending email...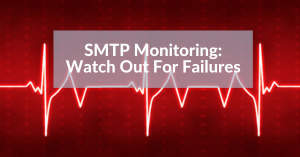 Today we're going to talk about SMTP Monitoring — specifically monitoring your message failures. And this is important: SMTP is the standard for sending email and it's one of the most effective ways to send transactional email like password resets, shipping notifications, etc. But just using SMTP isn't enough. There's a lot that can go […]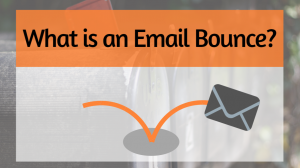 Regardless of whether you're sending marketing or transactional email, one thing that every email sender wants is good deliverability.  Email senders invest a lot of time, effort, and money to make sure their emails are landing in the recipients inbox. So how can you optimize your deliverability?  Frankly, there is a lot that goes into […]