How Bridgeline Digital Combines Email Technology and Technique to Drive Business Results
Bridgeline transitioned its email campaigns to SocketLabs' full-service platform safely and smoothly, freeing valuable internal resources to focus on its core business. The company now relies on personalized services and consulting from SocketLabs' experts to make technical adjustments and provide education on email best practices.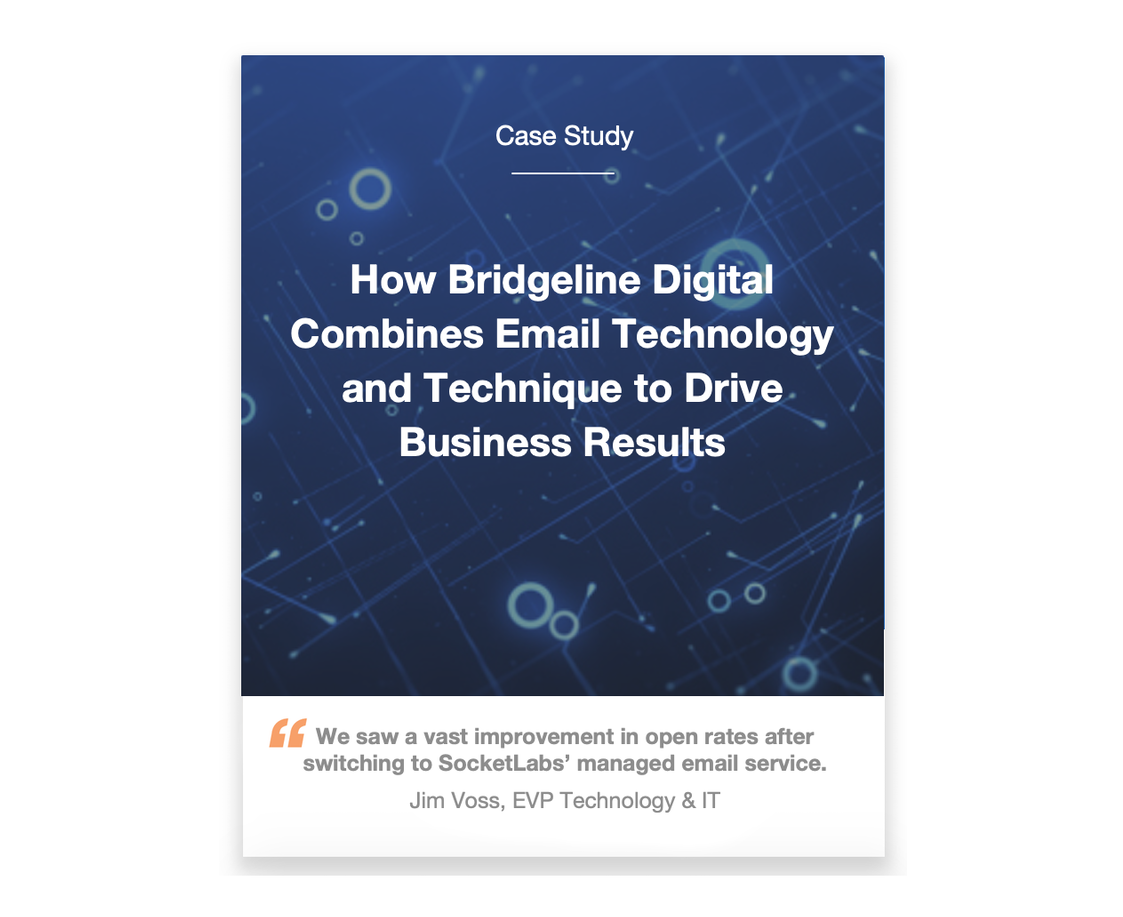 How an Email Switch Delivers Strategic Impact for FanFinders
With guidance from SocketLabs' support team, FanFinders seamlessly transitioned over 15 million monthly messages in a matter of weeks. The company remains on track to scale rapidly, aspiring to increase its US business.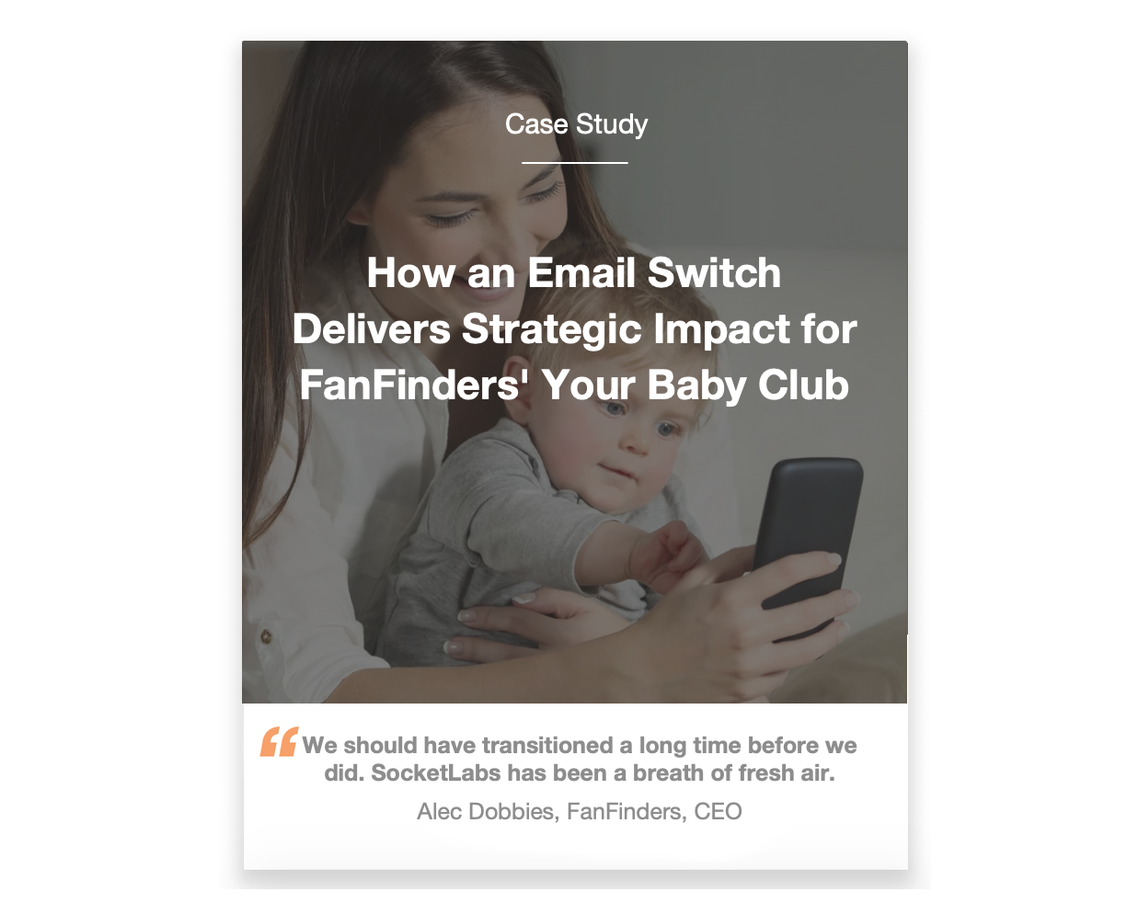 "Nobody gives support like SocketLabs. We've been working together for at least 8 years now, and we wouldn't trust anybody else with our email delivery."
"Working with Socketlabs has allowed us to focus on growing our top line revenue while enjoying the email assurance that they provide. From the moment we signed up through unique challenges that we have experienced, it has been their support and understanding that has made us a loyal customer. We would recommend their services to anyone that is looking for a world class system backed by their world class support."
"We can't do business without email and SocketLabs makes email happen for us.  We could have picked tons of providers but I am glad that we chose Socketlabs.  SocketLabs doesn't just work, it works WITH us."