Inbox Science
Blogs, News, Events, Tips & Research
Category: Hurricane MTA Server view all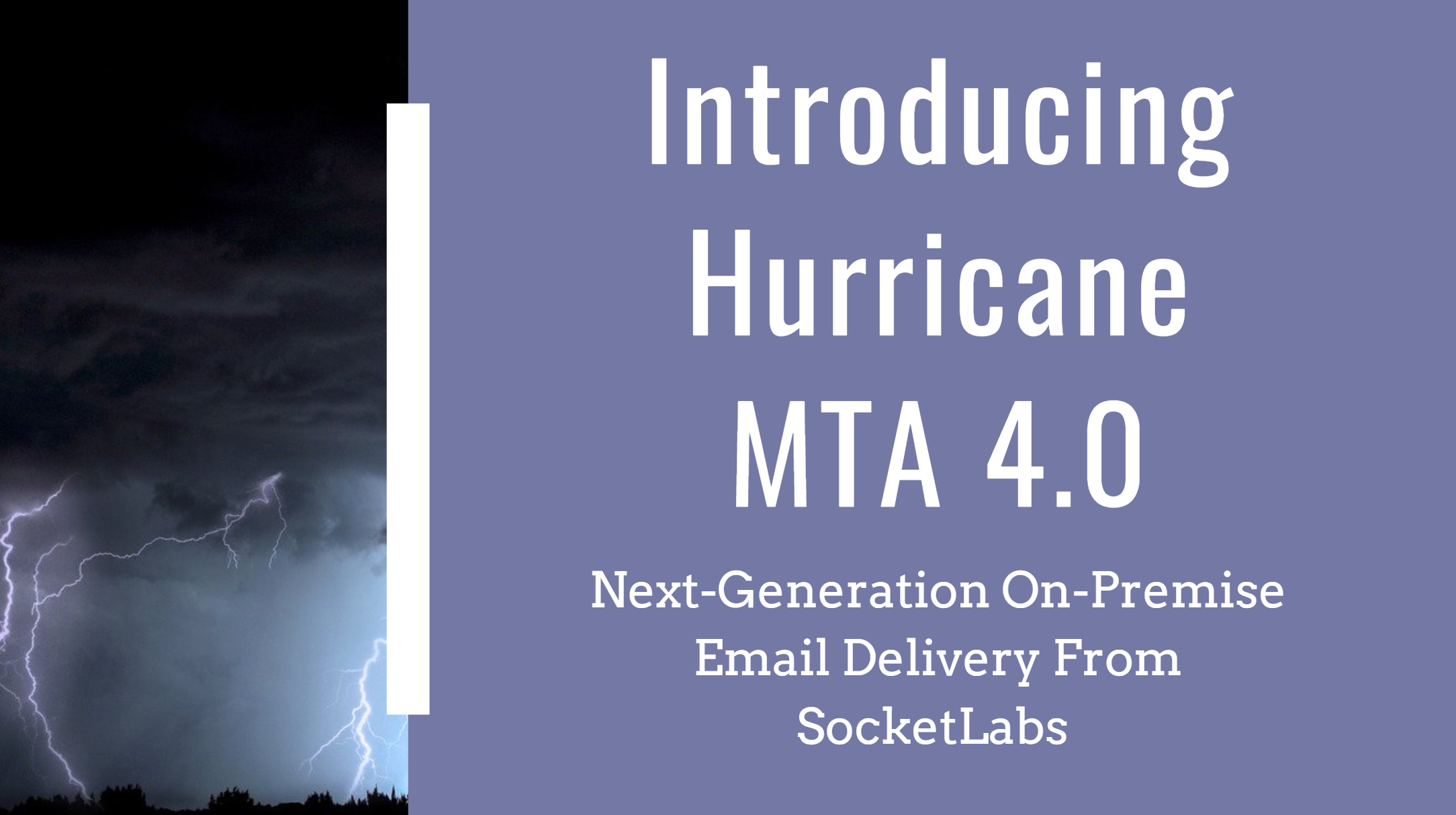 SocketLabs is excited to introduce the latest on-premise email server, Hurricane MTA 4.0,  available with increased performance, expanded security, and......
Search the Blog
Get Our Newsletter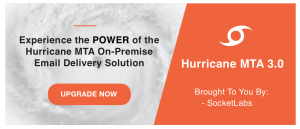 Introducing Hurricane MTA 3.0 Now You Can Experience Security, Speed & Enhanced Customization Options Like Never Before SocketLabs is excited to introduce the new, updated version of our enterprise class, on-premise email delivery solution: Hurricane MTA Server 3.0. We've made great improvements to the Hurricane MTA Server; such as adding cutting-edge features that will help […]...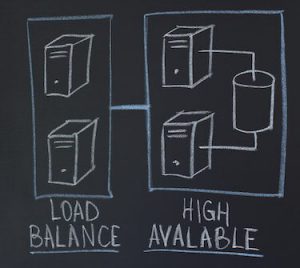 The Hurricane MTA Server (HMS), when administered by an email deliverability professional, is able to efficiently process large volumes of email messages. While the HMS is a powerful system by itself, if there is a need to scale to truly large volumes of email, one is not enough. When using two or more Hurricane MTA […]...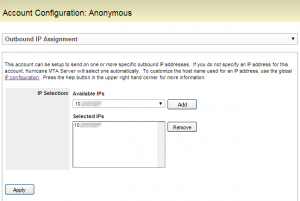 Make these 5 Hurricane MTA Server configuration changes to maximize your email deliverability and get your email into the inbox. Read more at SocketLabs....
The Hurricane Load Balancer is a great on-premise addition to Hurricane product family that enables real high availability SMTP server configuration....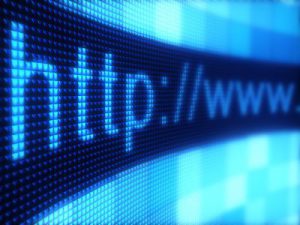 SocketLabs Hurricane Server platform now supports the queuing and delivery of high volume HTTP/S POST messages with a new Webhook Event Engine....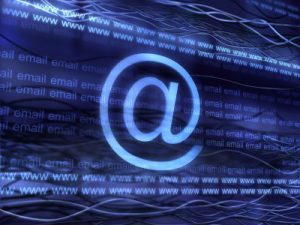 SocketLabs announces the latest update to its on-premise SMTP server software Hurricane MTA Server version 2.2....
At SocketLabs we strive to provide cutting edge technology for delivering bulk email. Our flagship Hurricane MTA Server continues to lead the market with innovative functionality that you can't find in any other SMTP MTA server.  We are pleased to announce the availability of Hurricane MTA Server version 2.1, a new release that introduces some […]...
2012 was another great year at SocketLabs. We maintained strong growth and expanded our SMTP Server and SMTP Relay systems. Here is what we accomplished:...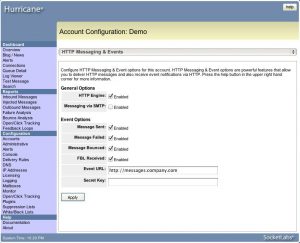 One of the cool new features of the Hurricane MTA Server 2.0 release is the new HTTP Event Engine.  What's cool about the Event Engine is that you can now have Hurricane MTA Server send your application delivery events like sent, bounced, failed and feedback loops directly, in real-time without having to parse log files […]...