GMail Adds New Unsubscribe Option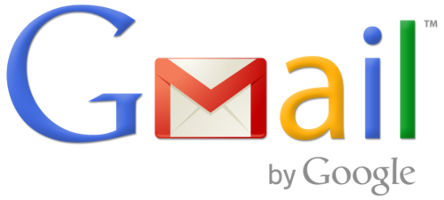 Last week Google began rolling out a new way for users to unsubscribe from email messages. To make the process of unsubscribing easier, Google will display an unsubscribe link next to the from address in an email message. Currently, this link is only displaying in the official GMail and Google Apps webmail interfaces, although we expect to see this make its way to mobile applications as well. Here is a screenshot of a message in GMail with the new unsubscribe feature highlighted: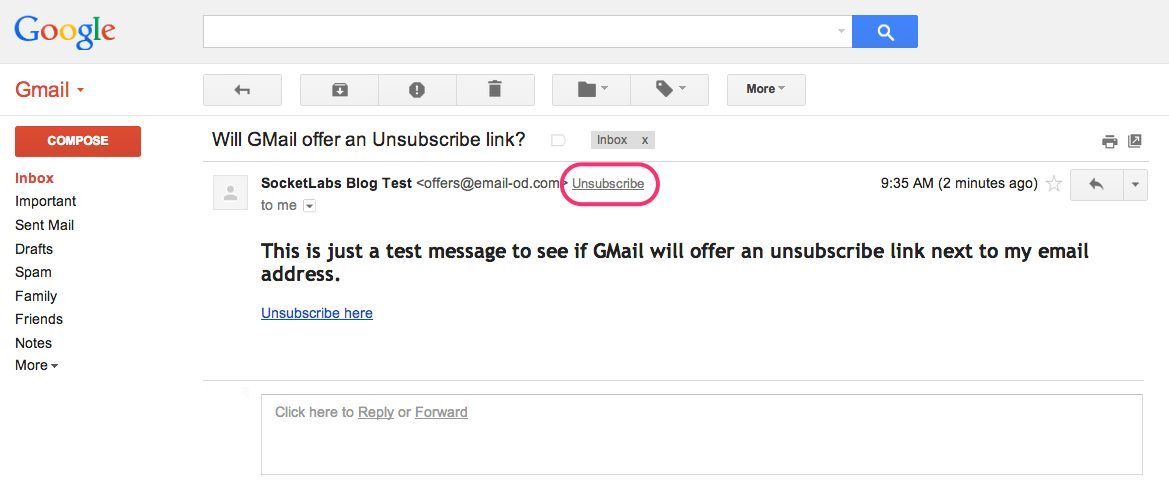 The reason for this new, more prominent unsubscribe link is to help users more easily control the messages they receive. Google has a major focus on ensuring users are only receiving the messages they want. This is directly in line with the other recent changes implemented by Google such as the tabbed inbox.
How does it work?
The new unsubscribe link is reliant on the presence of a List-Unsubscribe header. Users taking advantage of the built-in SocketLabs On-Demand unsubscribe tracking will see these links added automatically.  It is important to note however that the new link will only appear in messages that have been placed in the Promotions tab.
What does this mean?
It is unlikely that these changes are going to result in droves of users unsubscribing from your messages.  This idea of a simplifying the unsubscribe process is nothing ground breaking, and major mailbox providers like Outlook.com have been offering similar functionality for a long time.  Here is what Outlook's list-unsubscribe options look like:

This new Gmail unsubscribe feature should be seen as a positive for marketers.  It should help reduce false-positive spam complaints and allow for a reduction in messages sent to those who don't want them.  In the long run it should help valid senders reach the inbox for their engaged users more reliably.
If you have any questions about Google's new unsubscribe link, adding List Unsubscribe links to your messages, or anything else, don't hesitate to contact our email experts by emailing the team at [email protected]