Introducing The Customer Support PIN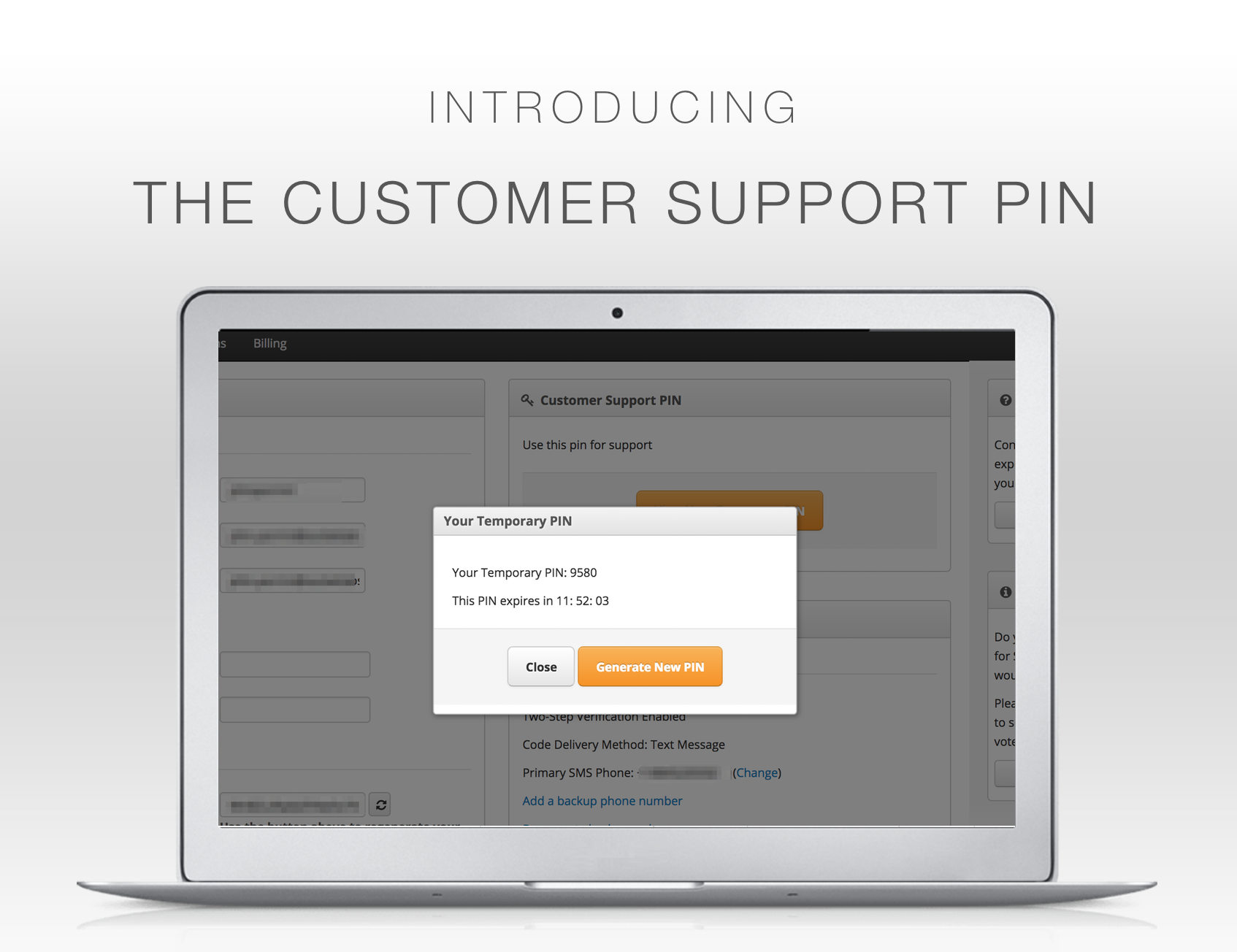 At SocketLabs, we take the security of your account and data very seriously. That's why we created a new feature called the Customer Support PIN.
Now, when you call or live chat with us, we may ask you to provide your four digit PIN to verify that you are associated with the account.
In this article, we'll give you a brief overview about how the Customer PIN works. And we'll also show you how to use your Customer PIN when you need help. First, let's take a closer look at what the Customer Support PIN is.
What is the Customer Support PIN?
Your Customer Support PIN is a four-digit temporary pin number that you will use to verify that you are associated with your account. You may be asked to use this PIN when contacting SocketLabs by phone or live chat.
Here are three key details about your Customer Support PIN:
Your PIN is randomly generated by our system and you can not customize it.
Your PIN is unique to you, meaning that no two users will have the same PIN.
Your PIN expires after 12 hours. After your PIN expires, a new one will be automatically created for you when you request it.
What are the benefits of the Customer Support PIN?
The Customer Support PIN benefits you in two major ways:
First, the Support PIN makes it easier to get answers to account specific questions without jumping through hoops.
For example, when you have an account related question, we'll ask you for your 4-digit Customer Support PIN. Then after you give us your PIN, we'll know if you are an authorized user of your account. This is a more streamlined, efficient, and secure way to verify your account.
Second, SocketLabs takes the security of your account seriously. Your Customer Support PIN is another security measure that we put in place to help prevent unauthorized users from making changes to your account. This will give you the peace of mind and confidence that you can keep sending with success.
How do I get my Customer Support PIN?
Step 1: Login to your SocketLabs Account.
Step 2: In the upper right hand corner of your screen, click on the drop down arrow next to your name. Then click on the Security menu item.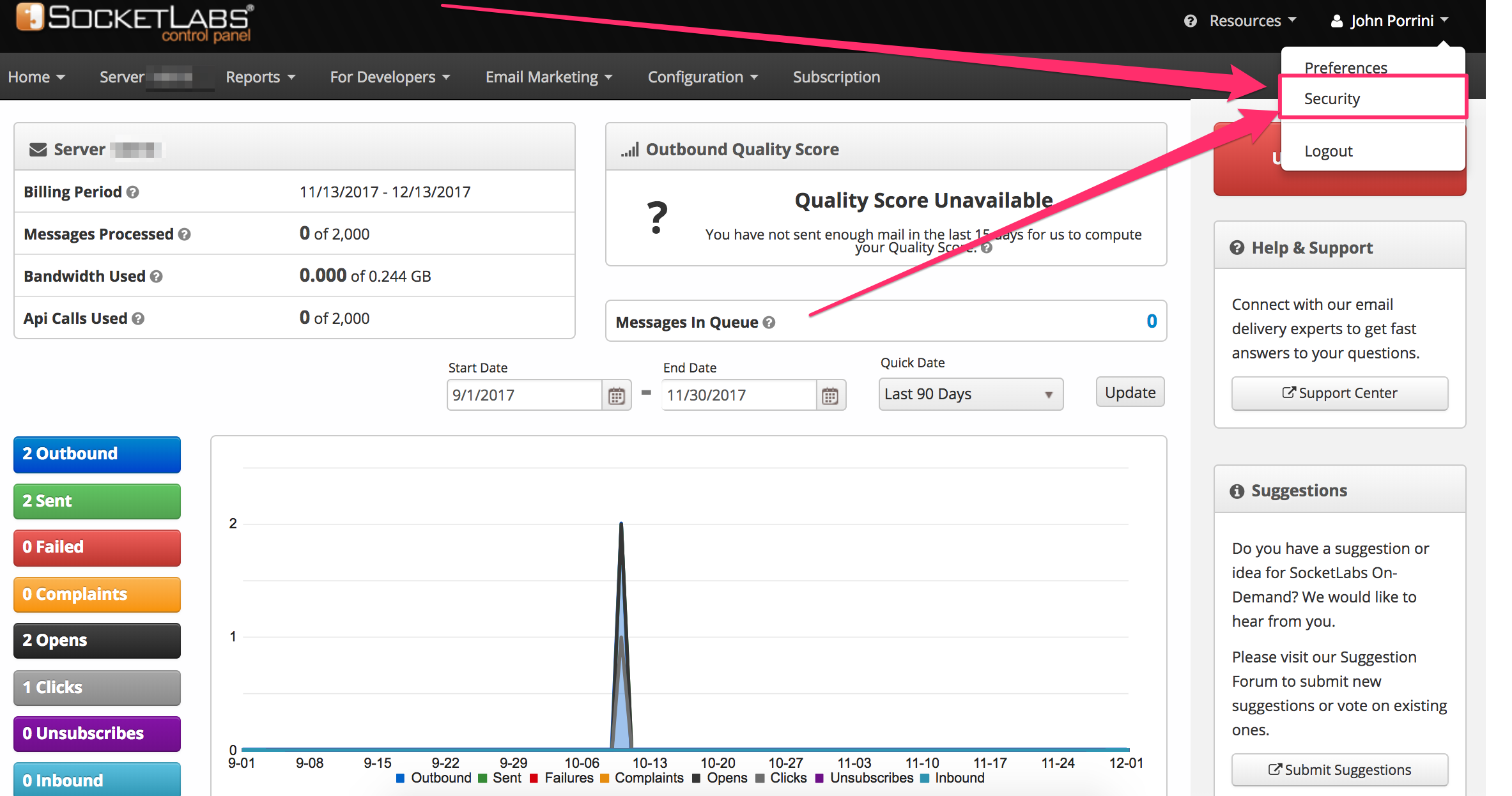 Step 3: You should now be looking at your Account Security Screen. Find the Customer Support PIN area, which is located in the top-right section of the page.


How to generate your PIN:
Step 4: Click on the big orange button, "View Your Temporary PIN."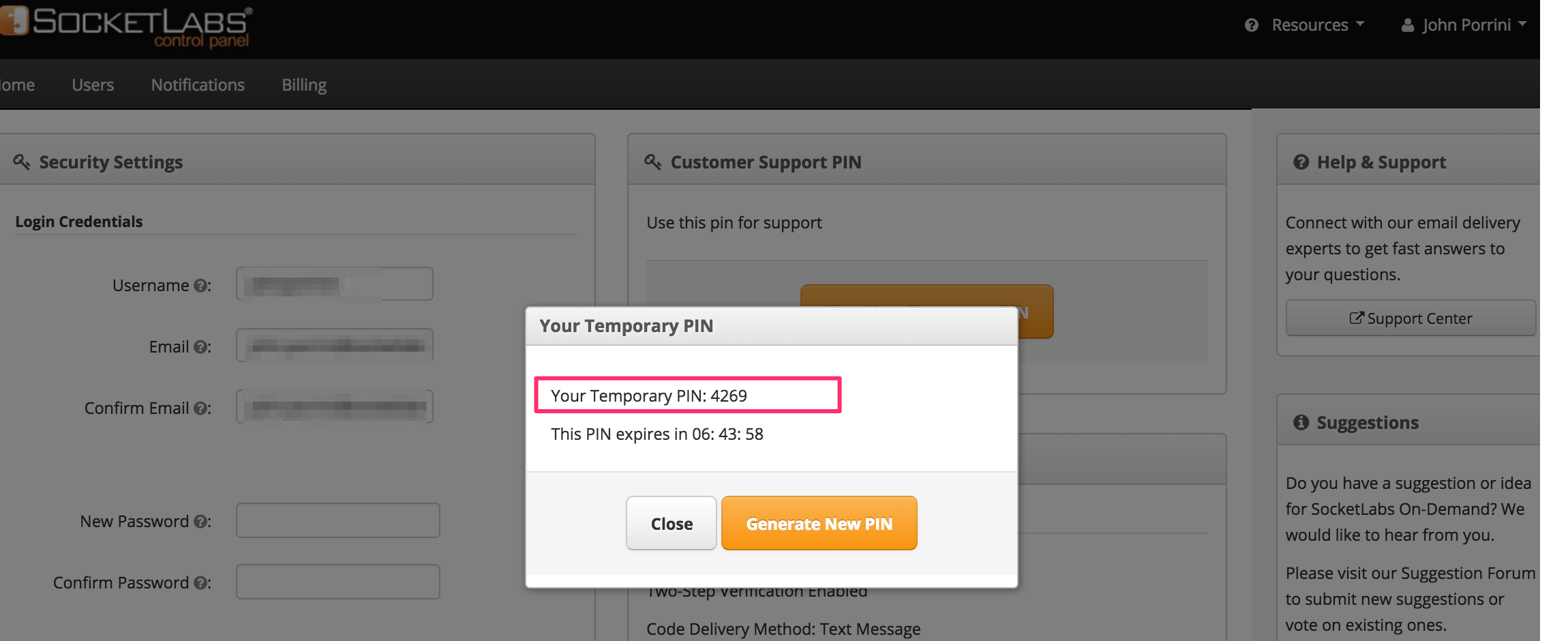 Below your PIN, you will see a countdown timer. The timer tells you how long you have until your PIN expires.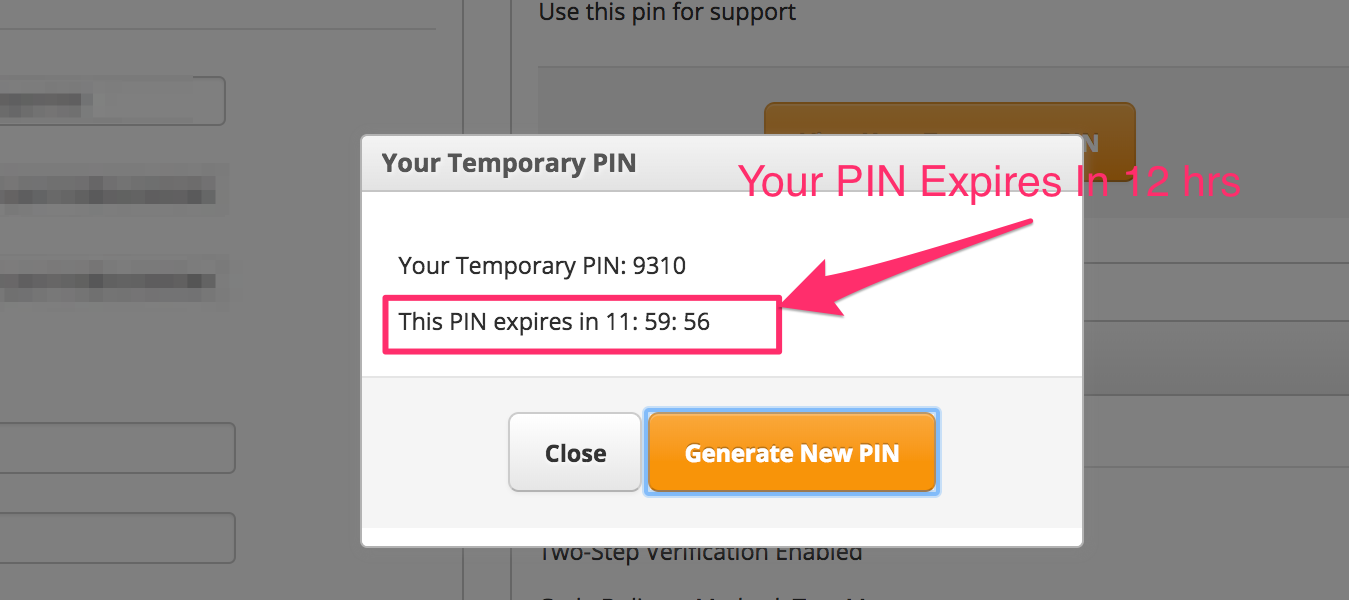 What happens when my Customer Support PIN expires?
When your PIN expires, you will no longer be able to use it. However, after your PIN expires, a new Support PIN will be automatically created the next time you choose to view your PIN.
Can I Void a Customer Support PIN
Yes, when viewing your current PIN, just click the "Generate New PIN" button. This will void your current PIN and generate a new one.
Have questions?
If you have any questions or need assistance locating your PIN, then feel free to reach out to our friendly support staff. We're only a phone call, email, or live chat away.