The Complete Guide to DMARC: How to Secure & Monitor Your Email Delivery
With compromising email tactics on the rise, your organization requires more sophisticated security to stay a step ahead. DMARC is a security policy designed to block malicious email activity from affecting your sender domain. Large players in the financial, insurance and healthcare verticals are already taking advantage of DMARC. Learn how to implement a DMARC policy and keep your organization's sender domain secure.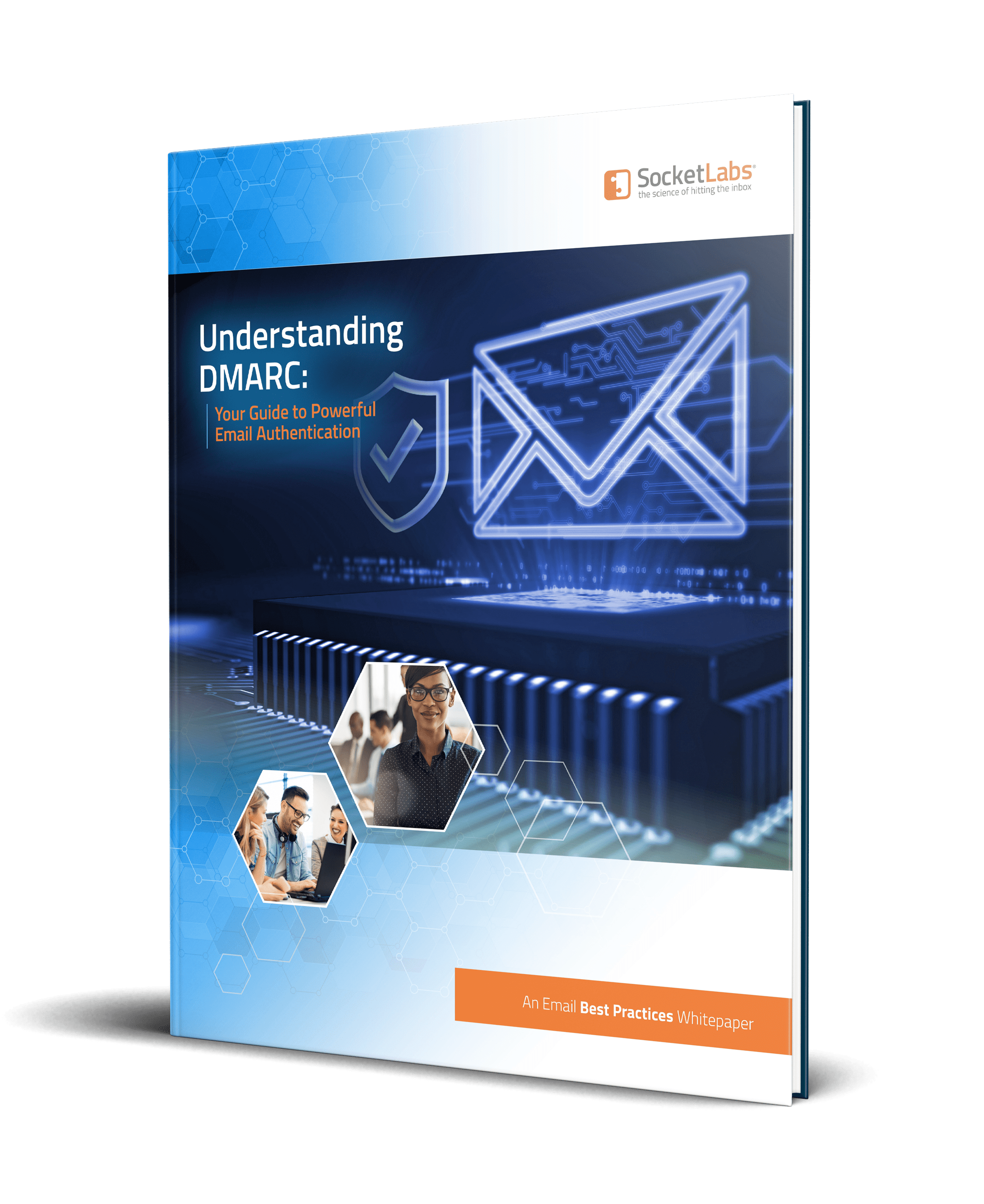 In this FREE guide, you'll learn:
How to avoid the modern threats to email security with DMARC.
What DMARC is and how it works
Who is using DMARC and why
How to implement a DMARC policy
Growing trends and the future of DMARC
And more!
Get instant access! Please complete the form below.
SocketLabs is trusted by: