Best Practices for Email Authentication: A Look at Common Methods
With over 460 billion malicious messages sent daily, the need for secure email transmission has never been more significant.  So how do you ensure your important emails arrive safely to the recipient's inbox? By incorporating the latest authentication methods and standards into your everyday email delivery. 
When you partner with SocketLabs, we'll enable your business to automatically send emails with the latest authentication and encryption techniques across multiple mail streams. 
Compiling over a decades' worth of experience, the SocketLabs Email Authentication Guide provides an overview of the most commonly used email authentication methodologies and standards, and email security best practices to help you maximize the continued safety of your email communication.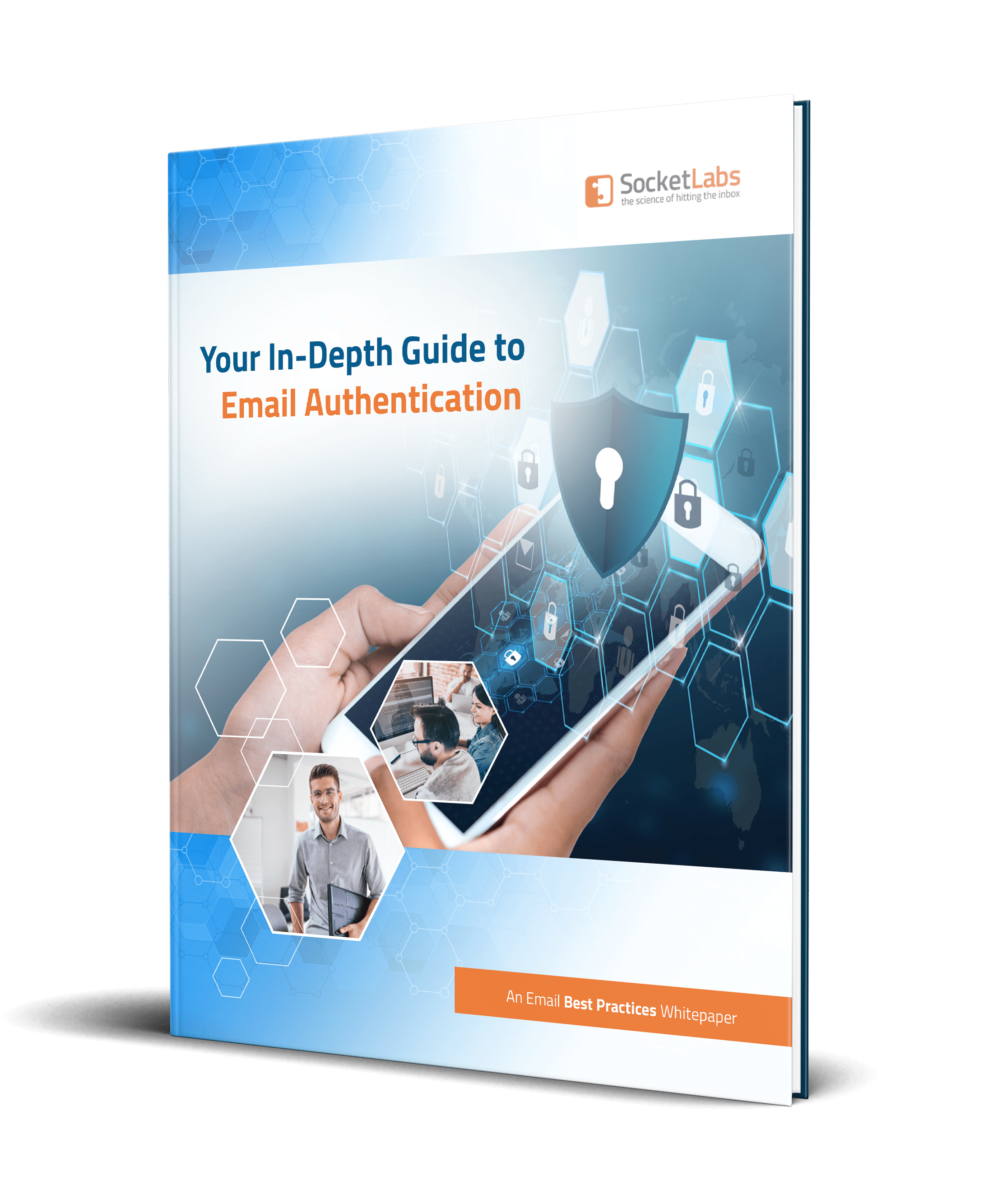 In this whitepaper you'll discover:
What email authentication is and why it won't be going away

Why email authentication is necessary to include as part of your email infrastructure

The three common types of email authentication methodologies; SPF, DKIM, & DMARC

And more!
Download your free copy today!
Get instant access! Please complete the form below.
SocketLabs is trusted by: