8 Easy Ways to Improve Your Transactional Email Messages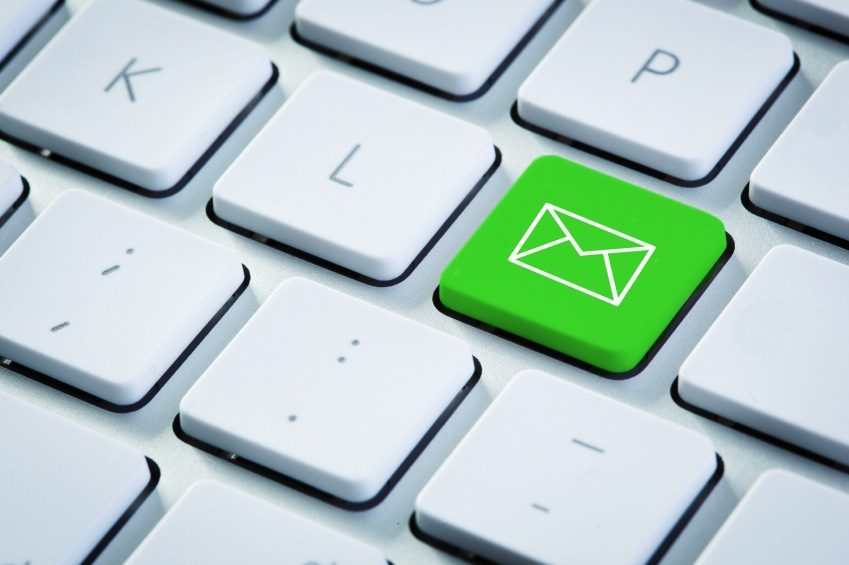 Transactional Email
Transactional email includes email content such as receipts, notifications, and alerts. Following transactional email best practices can lead to increased customer experience, satisfaction, and brand recognition, as well as lower call center and other support costs.
Smooth delivery of transactional email is critical to customer experience. In many cases a receipt of your first interaction is the very first email message you send to a customer. First impressions count!
In addition to a creating a positive customer experience, there are also a few easy & powerful opportunities you can take advantage of when sending transactional email messages. Ignoring these opportunities leaves behind a lot of low hanging fruit. Since transactional messages have relatively high open and click rates, you should take full advantage of this time in front of your customers eyes to make your revelations while you already have their attention.
Here are 8 easy ways to improve your transactional email messages:
1. Use an Effective Subject Line & From Address
Although transactional email has higher open rates that other types of email, there are still plenty of these messages that go unopened. If all your customer initially sees is the subject line and the from address, make sure it conveys your message and your brand. Put the most important information first as many mail readers can only display a portion of a subject line in their view. When your customer sees your from address and your email subject line, they should immediately recognize the purpose of the email, your brand, and their relationship with you.
2. Use Clear & Strong Branding
Clear, strong branding in your transactional email messages accomplishes two things. Firstly, transactional email is about relationships, if the customer easily recognizes your brand, then they will remember the relationship and be likely to engage further with your message. Secondly, every message is an opportunity to burn your brand into your customer's mind. Tasteful inclusion of logos can have a big impact here.
3. Use SPF and DKIM Authentication
Transactional messages signed with DKIM verify that the message actually came from you and that the message was not altered in transit. Some email readers check authentication status and may display a warning to your customer if your message is not properly authenticated. This could cause your customer to lose trust in your message. SocketLabs Email-On Demand users automatically have their email messages signed with DKIM and we also offer several white-labeling and customization options to further reinforce their authority and build trust with their customers.
Try Our Free DKIM Generator
4. Use Tasteful, Tested HTML
It is so much easier to send text-only email messages that many times we ignore the benefits of HTML email messages. HTML has the potential to create a much nicer experience for your customers. It is more pleasant to look at, which encourages engagement and promotes branding. One critical point to keep in mind, however, is that HTML email messages can easily render differently across various mail readers. What looks fantastic in your mail reader may appear sloppy in another. If you plan to send HTML email, be sure to test it on all the popular readers. There are services out there that will do this for you, such as Litmusapp.com.
5. Add a Little Personality
Transactional email messages should be to the point, but that doesn't mean they need to be boring. Every company has an individual culture and personality. Communicating that to your customers is important because it sets you apart. Don't be afraid to communicate your organization's unique culture and personality in your transactional email messages. Such opportunities exist in the tonality of your message, customer personalization, visual design, and use of language.
6. Deliver Your Messages Quickly
If customers are expecting a transactional email message (such as a confirmation of a sign up for your service or after a purchase), they will likely be checking their email for that message immediately after the transaction… not 10 minutes later. If a customer waits too long for an expected transactional email message they may become frustrated; this will not improve their impression of your organization and may lead to increased customer service calls. At SocketLabs we have built our SMTP servers from the ground up and our customers benefit from our proprietary technologies, such as Smart Delivery Rules designed to achieve the fastest delivery rates possible.
7. Stick to the Purpose, Keep it Clear
The content of your transactional email should be clear and to the point. Prime real estate should be given to the details of the transaction. If including promotional offers in a transactional email, make sure that the transaction details are clear and take center stage. The clear communication of the transaction should be the goal of the message, not the promotional offer. The majority of content in all transactional messages should be non-promotional.
8. Keep Transactional Messages Separate from Marketing Messages
Your marketing email has the potential to pull down the deliverability of your transactional email messages. By using a dedicated IP address and possibly a dedicated domain to deliver your transactional email messages, you can create some type of insulation from any deliverability issues created by your marketing messages. At SocketLabs, our customers have multiple options for segregating their email streams for this reason.
It Is Up to You Now
Following these simple practices can easily help you improve the effectiveness of your transactional email messages. You'll be on your way towards improving your customer's experience and increasing your brand recognition, as well as lowering call center and support costs.
If you are a SocketLabs customer or are interested in becoming one, you are welcome to reach out to [email protected] or [email protected] to see how we can help you succeed with your email delivery!