More Data with
More Insight
Monitor essential email performance trends, avoid major disruption, and take quick, corrective action to accelerate your email program with StreamScore.
StreamScore is SocketLabs' intelligent email scoring framework that analyzes and identifies key factors that are impacting your deliverability, while providing area-specific guidance to help elevate your email program.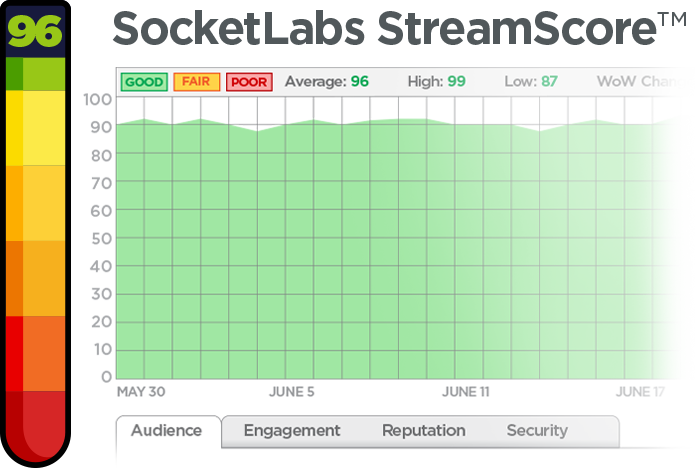 Getting More From Your Email
Pinpoint Problems
Easily manage performance on the most complex, multi-tenant email programs with domain-level StreamScore reporting.
This gives you the ability to search, monitor, and manage the performance of each domain you send on, all in one place.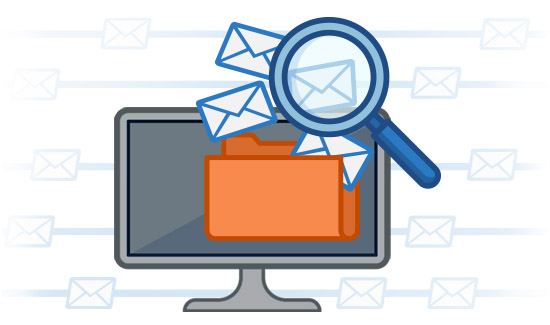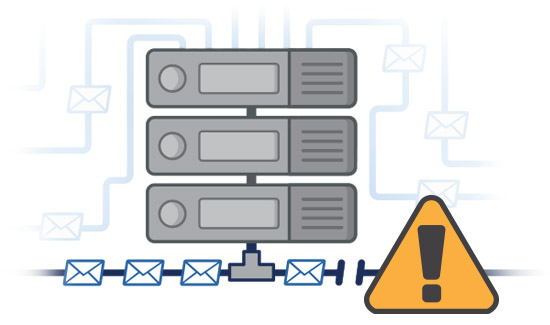 Avoid Disruption
Fix your email performance issues quickly, before they cause major disruptions with detailed trend analysis and guidance.
Best practice guidance is built-in to your report and addresses specific areas where your email program is not optimized.
Monitor Performance
See which key email performance metrics are impacting your success by monitoring StreamScore changes on a daily basis.
Set up alerts and notifications so sudden changes in your email performance can be identified and addressed quickly.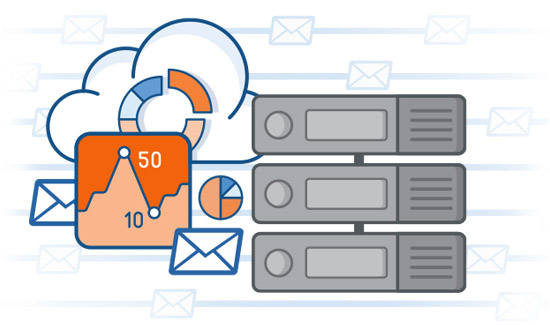 StreamScore Components
100s of unique data points analyzed, weighted, and scored into four essential email performance components so you can pinpoint precisely where problems occur.
Audience Quality
Determine the quality of your recipient lists with our audience quality score. Understand how it impacts your deliverability and what you can do to improve it.
Engagement Score
Gauge how your audience feels about your emails with a score that analyzes key engagement metrics like clicks, opens, unsubscribes, complaints and more.
Reputation Score
Get a glimpse of what major mailbox providers like Gmail and Microsoft think of you as a sender, and identify issues affecting inbox placement including blocklistings and spam trap hits.
Security & Authentication
Identify authentication issues that may be preventing you from hitting the inbox and ensure your sender reputation is secure with our security & authentication review.