Send email
SMTP and Injection API
Powered by our proprietary Hurricane MTA in the cloud, our platform sends email quickly and reliably. If you're not an SMTP person, you can use our Injection API, which streamlines, modernizes, and simplifies email messaging.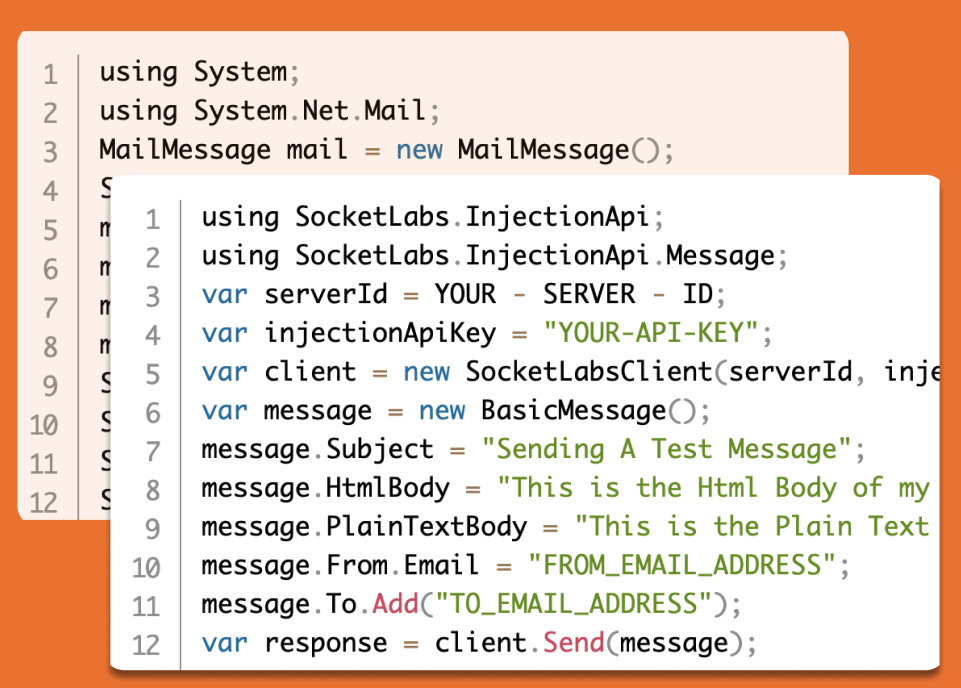 Quantify reputation
StreamScore
Our intelligent sender reputation scoring gives you a quick and clear look at your email performance, your ability to deliver email consistently, and areas in need of improvement. The power to optimize is in your hands.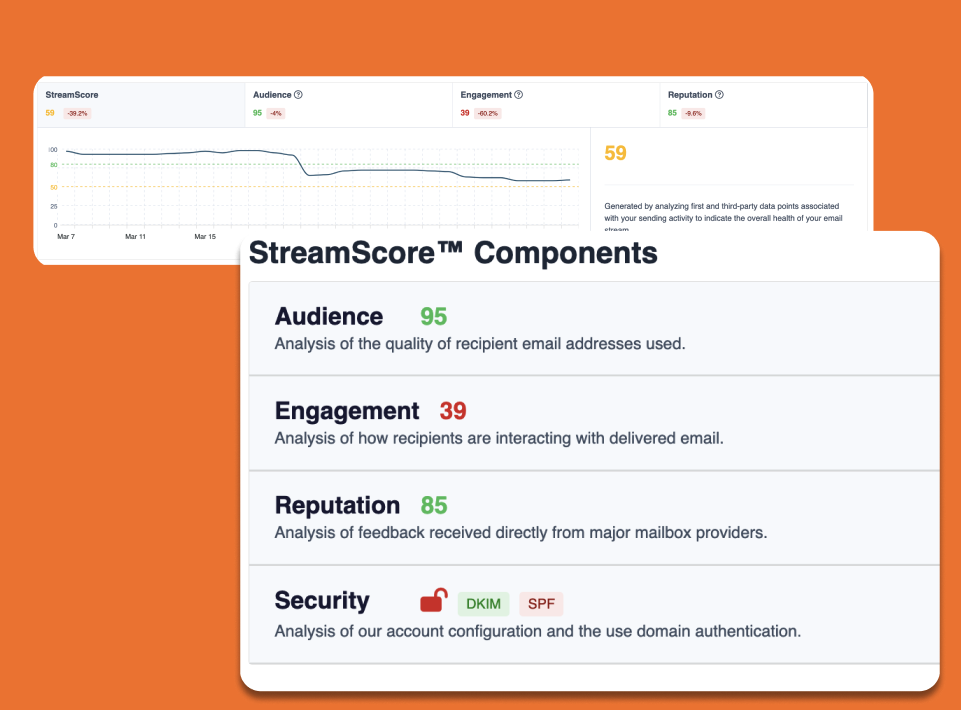 Stay updated
Event Webhook
Get information when, how, and where you need it. Using our event webhooks, you can get real-time notifications about things important to you in the app of your choice. Slack? Teams? Pick your poison!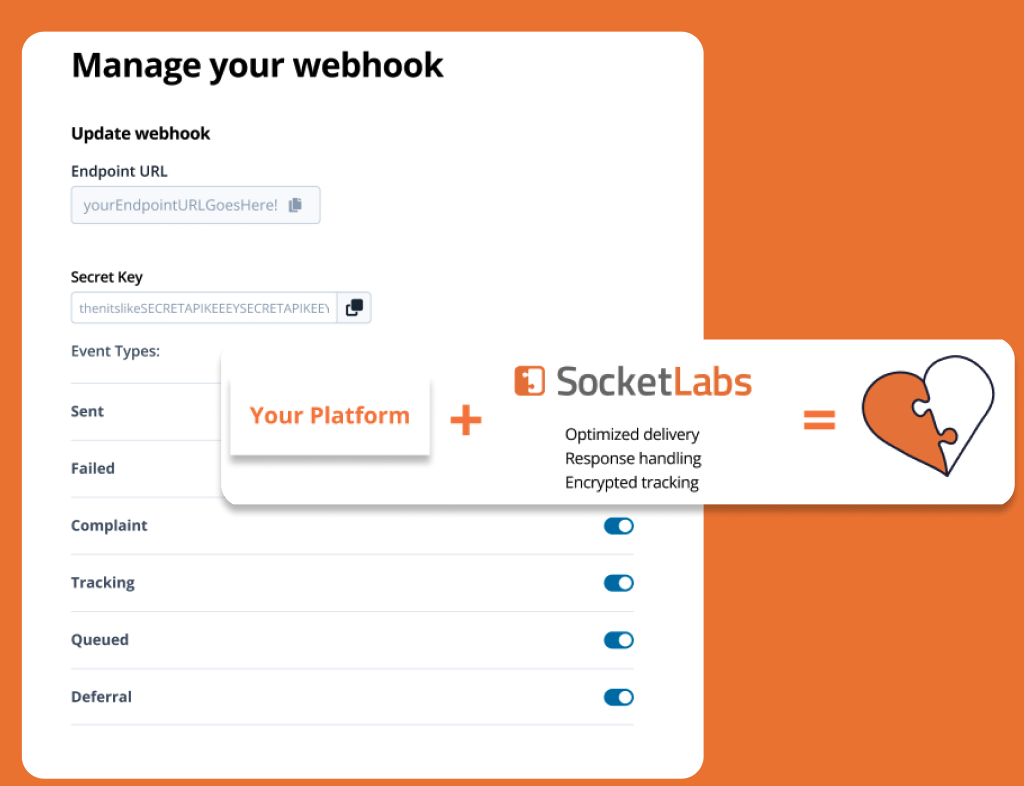 Be knowledgeable
Email Reporting
Understand every facet of your sending performance to optimize for more success. Get myriad reports on delivery, failures, and engagement in one place, at one time, for one cohesive strategy.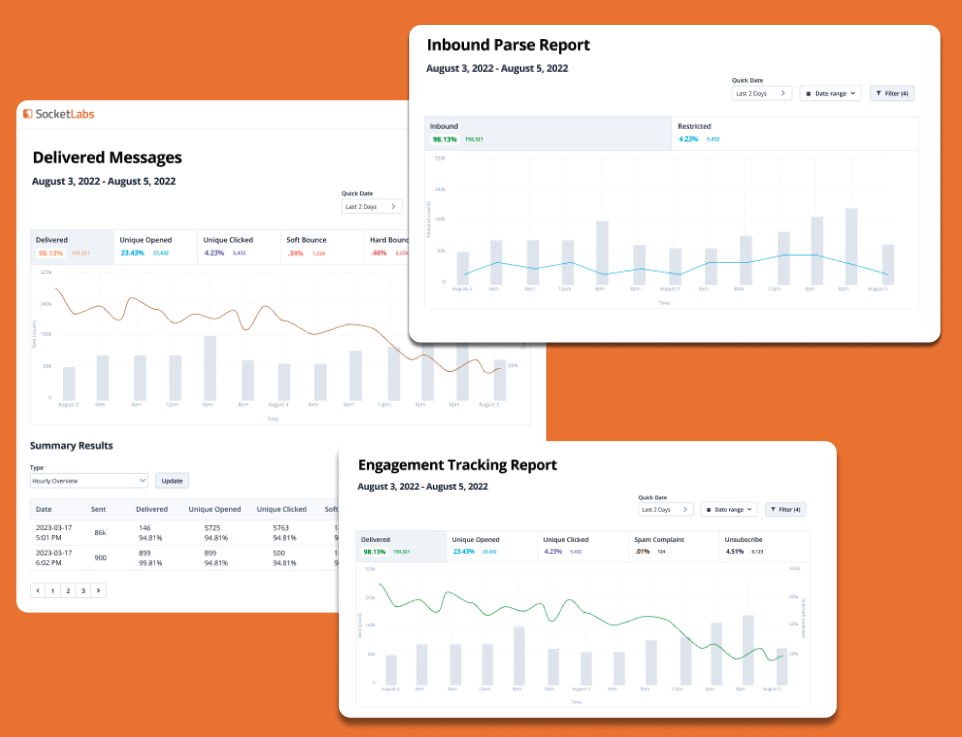 Rest assured
SSL Encryption
Protect your messages while they're in transit with our one-click SSL encryption. Why trust us? Our MTA supports a Let's Encrypt integration to make it easy for engagement data to be secured, which is something you can't find at our biggest competitors.