Open / Click Tracking Now Live in SocketLabs On-Demand
SocketLabs On-Demand customers can now see who opened their outbound messages or who clicked on links in their messages. A snapshot of the data is available on the dashboard: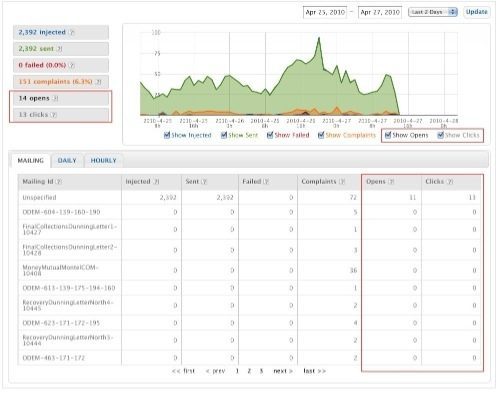 And there is also a new dedicated report for open and click tracking: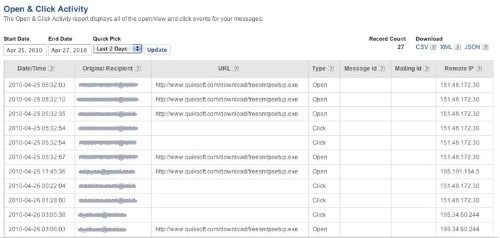 There is no charge for this new feature, but you must enable it by choosing Account Settings from the Account menu in your SocketLabs On-Demand control panel.
Follow John Alessi on Twitter: @johnalessi.