Focus on your roadmap, not fixing your email infrastructure
Embrace email autonomy enabling faster, easier, and more independent email management. See it in action:
Stay vigilant
StreamMonitor
Performance data for all your subaccounts exactly where and how you need it. With color-coded urgency scoring, you can identify senders at risk and prioritize your day based on signals you see at-a-glance.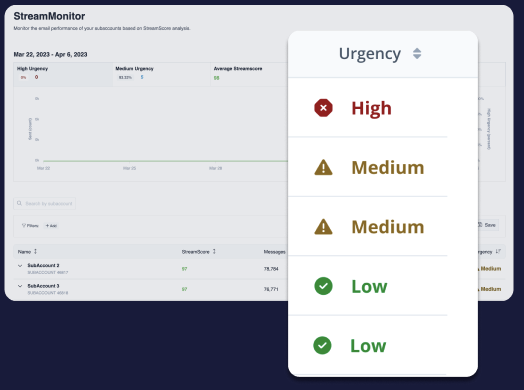 Diagnose granularly
Guided Reporting
You don't need to be Sherlock Holmes. With Guided Reporting, you'll find exactly what is causing any performance anomalies for any of your subaccounts so you can target and solve the issues without hours of manual report-running, number-crunching, and customer care for senders who noticed a problem before you did.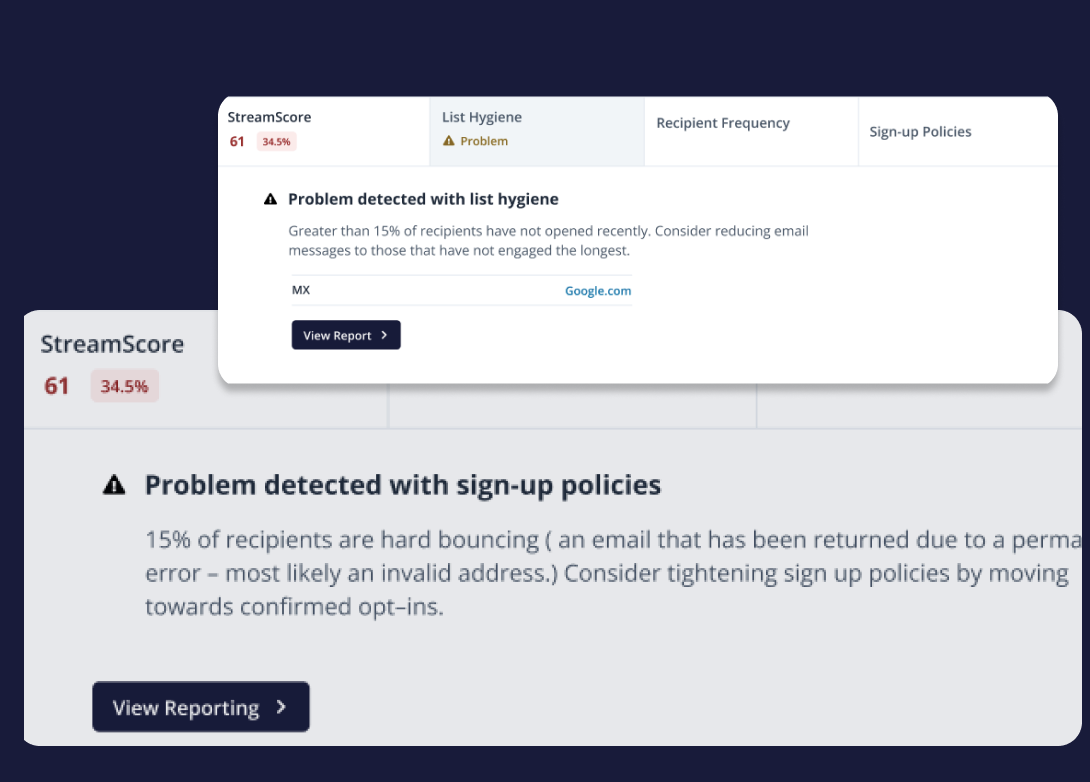 React rapidly
Rule Engine
Manage mailstreams intelligently and with ease. Segment traffic by type, reputation, or any attribute of your choice to stay ahead of potential issues. React in near-real time and avoid disaster for not just one sender, but for all.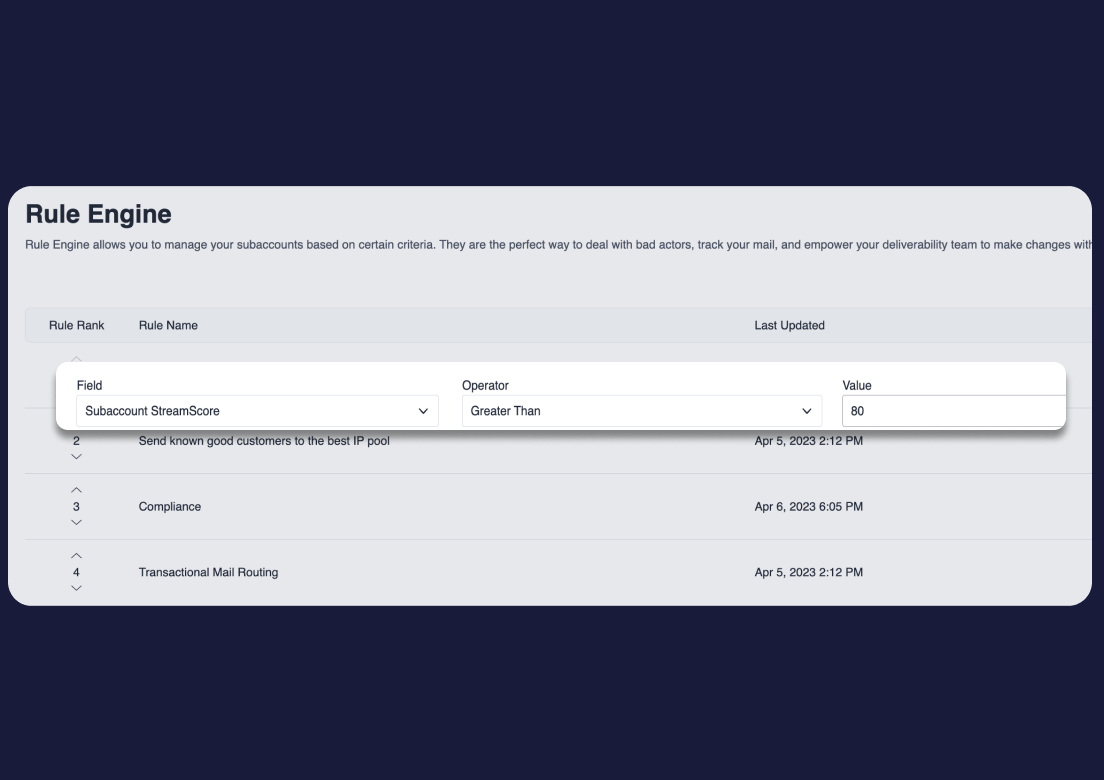 Simplify control
Subaccount and IP Pool Management
This sending platform was built for senders like you, who have senders of your own. You won't need to shoehorn your use case into a pre-built solution for direct senders. Instead, manage all your subaccounts and IPs in one place with tools designed to cater to you.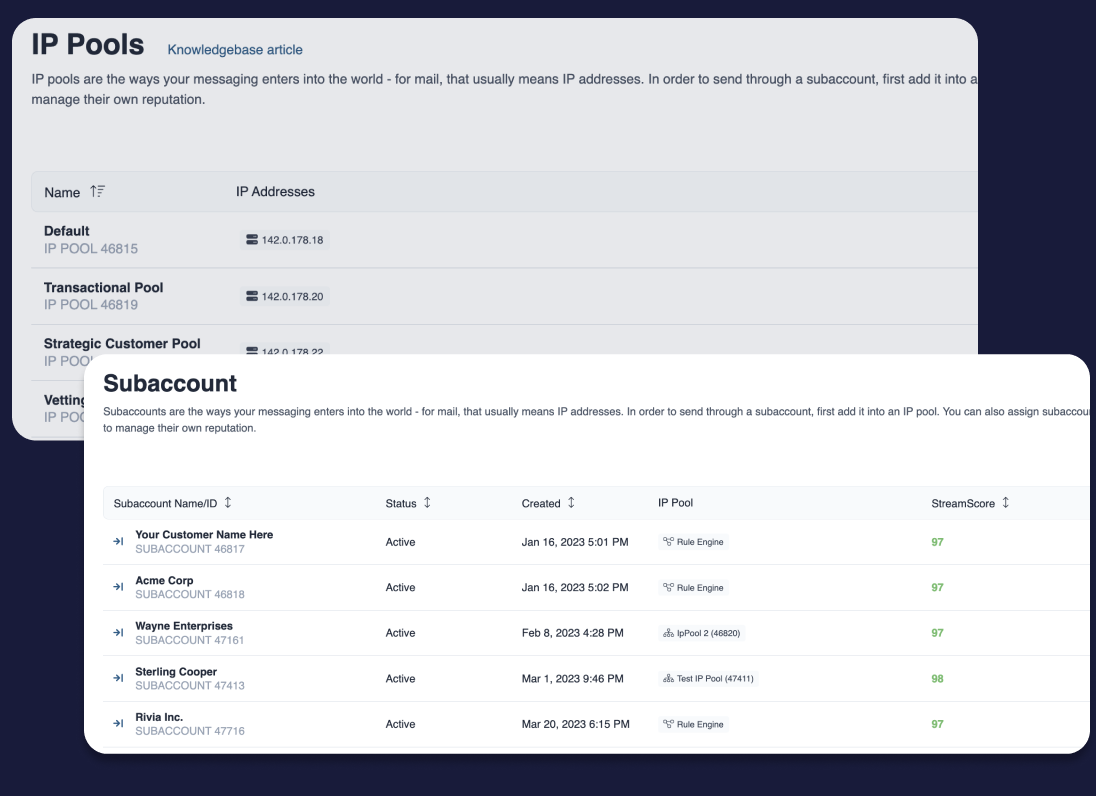 Reduce complexity
Global Suppression
One suppression list to rule them all. Don't waste time adding suppressed addresses to every single sender across your business. Instead, use our Global Suppression feature to block one address once and for all, avoiding manual labor and whoopsie-sends to bad addresses.