Reporting that Drives Success
Detailed Reporting
The SocketLabs Control Panel (CP) is a central resource for users to manage all aspects of their email delivery.  Aside from general account management, the SocketLabs CP also houses all the reporting and analytics that you can access at any time to keep an eye on your email from a high level or deep dive into specific reports.
Get started for free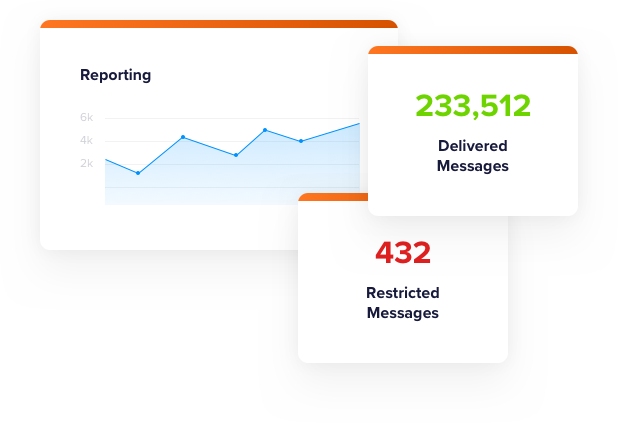 Reporting Services
Reporting services are available to customers looking for a personalized, consultative experience designed to maximize the success of their email.  Our experts will help assess your entire email infrastructure and apply their expertise to make and necessary adjustments that can boost your deliverability. Whether looking for a one-time, monthly, or quarterly deep dive, we provide to resources that will help our customers optimize their email. 
Schedule an initial consultation today
Some of our available real-time reports and features
StreamScore™ Report
StreamScore™ is our quantitative reporting system that allows you to evaluate how your email is performing with respect to the rules established by ISPs, SPAM detection software, and industry watchdog groups.
Failed Message Report
Get a deeper look into how many messages were unable to be delivered, and more importantly why they didn't reach their destination.
Delivery Report
Gain insight into the number of outbound email messages successfully accepted by the recipient's mailbox provider.
Engagement Tracking
Track opens and clicks for your outbound email to see what works best and what might not work so great with your stakeholders.
Complaint Report
Discover how many people complained about your emails by moving your message to spam.
Event Search
Track all reporting, from engagement to delivery, down to the sending domain, mailing ID, and mailbox provider.