How to Send Confirmation Emails: 5 Tips with Examples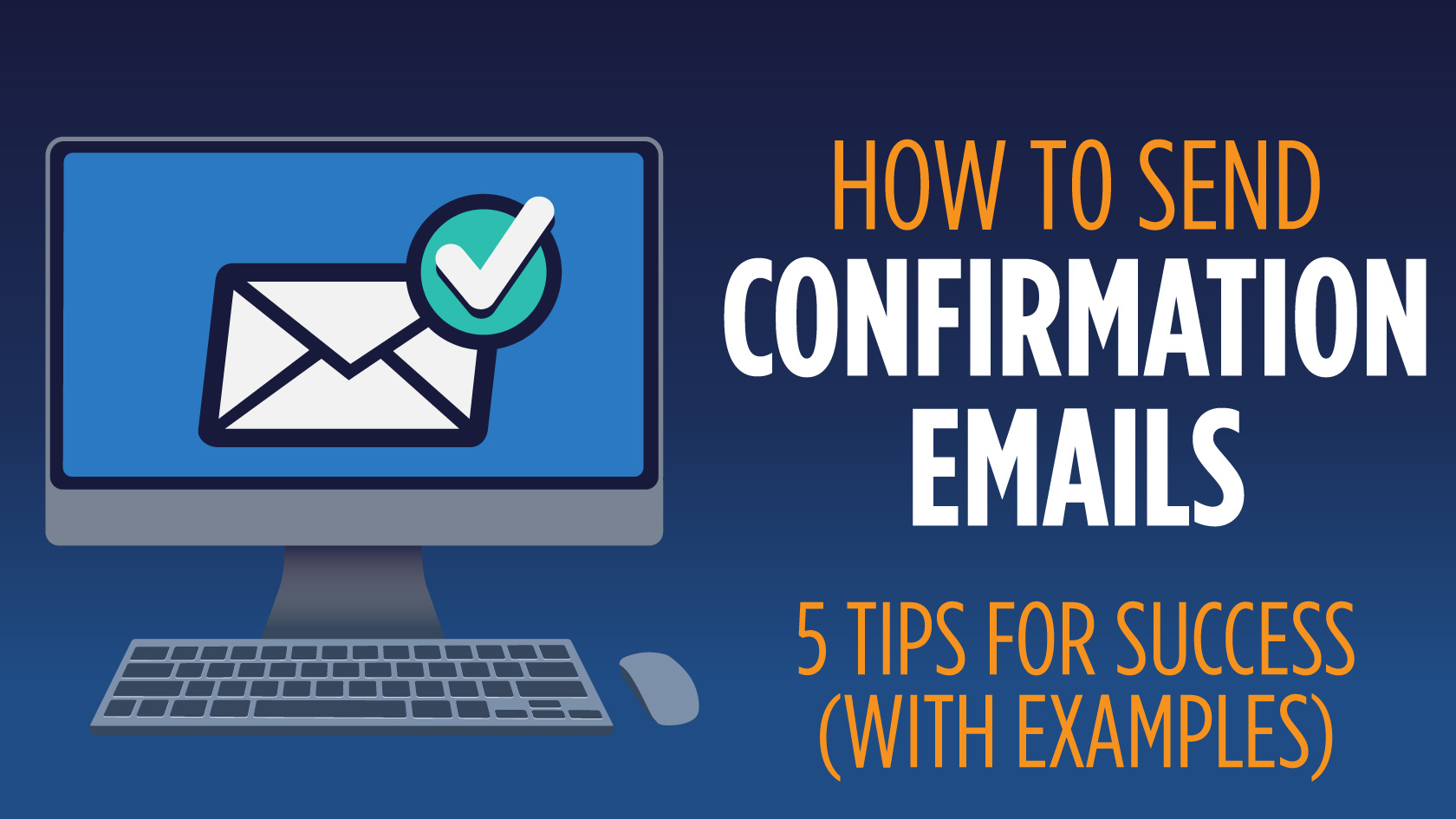 As consumer business moves into the digital space, customers expect to read reviews, speak with customer service, make buying decisions, complete transactions, and get order confirmation emails directly through their phone or device instantly.  Gone are the days of person-to-person buying experiences happening at the consumer level. This means that email, the primary form of business-to-consumer communication, has become increasingly important in the last 10 years. Transactional emails (i.e. order confirmation emails) are among the most important, with about 8x more interaction (in the form of opens) from consumers compared to your marketing email. So if you're trying to figure out how to send confirmation emails that hit the inbox and create a better customer experience, you're in the right place. 
What is a Confirmation Email?
Even if your business isn't necessarily an eCommerce business, confirmation emails are still incredibly relevant. The most common type is an order confirmation email to the buyer confirming that their purchase has been processed and the product or service is in motion.  BUT, even if eCommerce (i.e. shipping/purchase confirmations) is not relevant to your business, email confirmation almost always has a place in all kinds of businesses. Let's explore!
Types of Confirmation Emails
Here are a few types of confirmation emails that we have come across that don't necessarily have to do with online purchases:
Opt-in Sign Up
Whether it's for a newsletter, online community, discount program, or membership application, email confirmation messages always make the user feel more secure after giving information. A confirmation email indicates that their information has been safely received and they will be on their way to the desired outcome.  
University Communication 
Whether it is a new student sending in an application, or a current student changing their area of study or course schedule, automated systems that require limited to no human interaction will often send confirmation emails, ensuring the student that the action has been completed and the next steps are being taken. 
Job Applications
If you are a part of a business that is looking to grow or replace talent, you are likely familiar with the hiring process. When a new candidate applies to a job listing, a confirmation email will typically be sent, notifying the candidate that their application has been received and someone may be in touch. This helps the candidate, who could be highly sought-after, feel more comfortable with the company and their prompt communication.  
Bills  
Most bills like electricity and water can now be paid online. After the customer has paid, a confirmation email can ensure that the payment has been processed and the customer no longer needs to concern themselves with paying the bill – until next month…  
Moral of the story is that confirmation emails are EVERYWHERE in every industry in every business. Communication is done digitally now and consumers expect confirmation so they know that there were no problems along the way.   
Sending Confirmation Emails 
So you recognize a need for confirmation emails in your business, now you should think about how to get that important email to the inbox without any issues. You know how difficult email deliverability can be and if these important emails don't make it to their respective inboxes, you could have some unhappy customers and a busy support team. Luckily transactional email will typically have better deliverability (if done correctly) than your classic marketing email. Before you panic about how you are going to pull this off, here are 5 tips that will help you get the best results with your transactional email. 
How to Send Confirmation Email 
When it comes to sending your transactional email, here are five tips to get those emails in the inbox:
1. Split your marketing and transactional mail streams
When you send high-volume email, it is best to split your transactional email up from your marketing email on different IP addresses. This is because marketing email will typically garner a lesser reputation than your transactional email. If you split them up, the potentially poor performance of the marketing email will not hinder the performance of the transactional email. 
2. Use your own IP address
If you share an IP address with other senders because you don't send enough email to make a reputation of your own, this could lead to poor deliverability despite the good quality of your transactional email. The senders who share the IP with you might be blasting out spam which in turn will hurt the deliverability of your good email. To get around this, follow tip number 3. 
3. Work with an Email Service like Socketlabs 
When you work with SocketLabs to send your email, you have a dedicated team of experts you can rely on to do the heavy lifting for you. From managing servers to IP addresses and everything in between, SocketLabs works to give your email the best chance of hitting the inbox. Unlike many other email service providers, SocketLabs has a very strict vetting process that blocks bad email senders from using our platform. This means that working on a shared IP address with SocketLabs means you will be sending alongside other senders similar to yourself who send quality email with a good reputation. Or if you have enough email to send on your own IP, SocketLabs will do all of the necessary warming and preparation to get you on your own IP. 
4. Focus on Your Content 
Confirmation emails serve a very specific purpose. The content of the email should inherently be short and to-the-point. There is no need for over-marketing/selling that will decrease engagement and your chances of hitting the inbox. The recipient is waiting for specific information and once they get it, they move on with their lives. Note that "marketing/selling" is different from branding. The confirmation email should be designed well and on-brand to create brand recognition and buyer confidence. 
5. Make the Email Mobile Friendly
Since 55% of emails are opened on mobile devices, you want to be sure that your emails are set up to format on mobile to create seamless, issue-free communication. 
Great Confirmation Email Examples
In the confirmation email examples below, take note of the simplicity, directness, the use of images, and the overall feel of these confirmation emails from some of the world's best brands. 
Airbnb: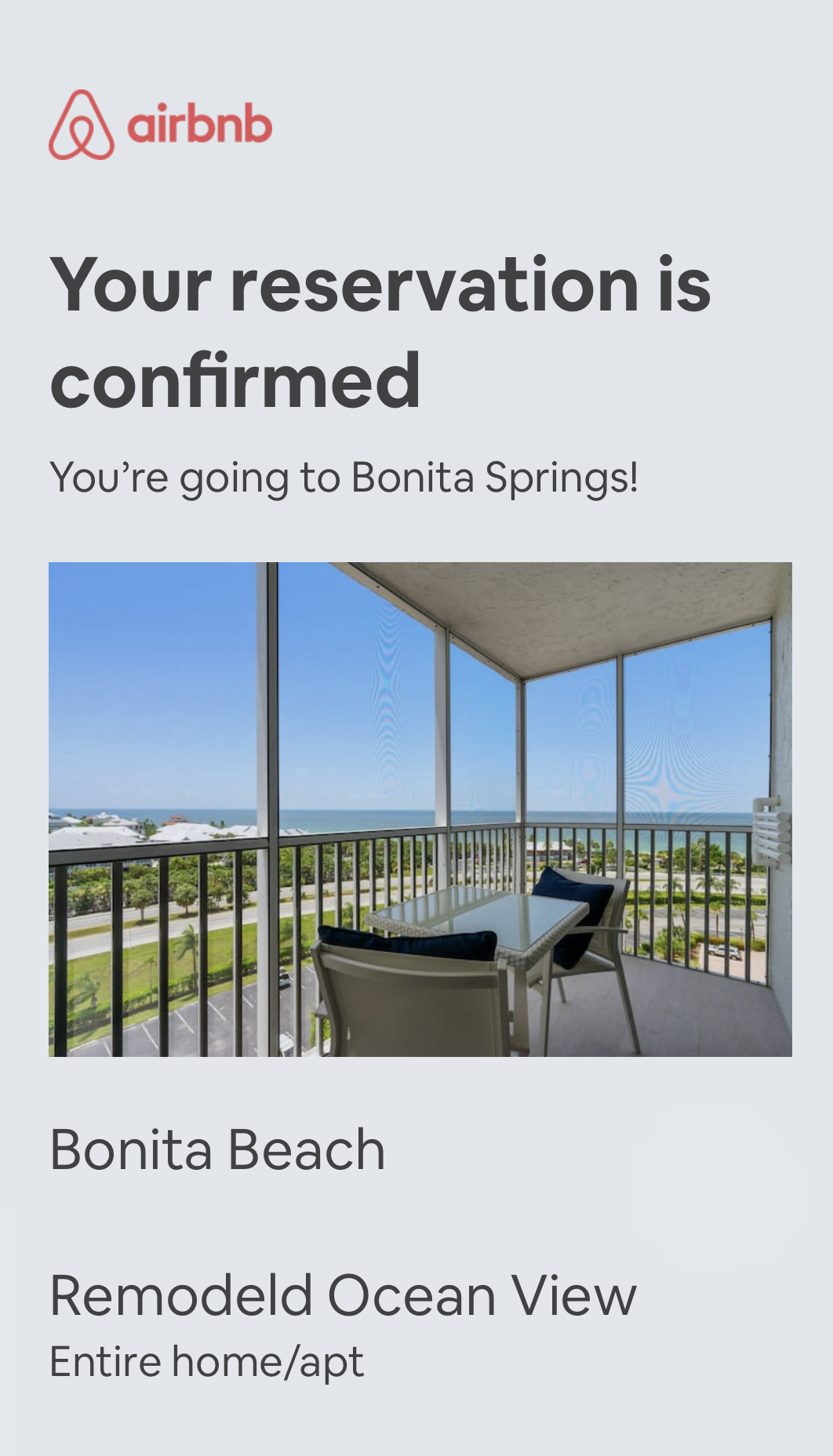 American Airlines: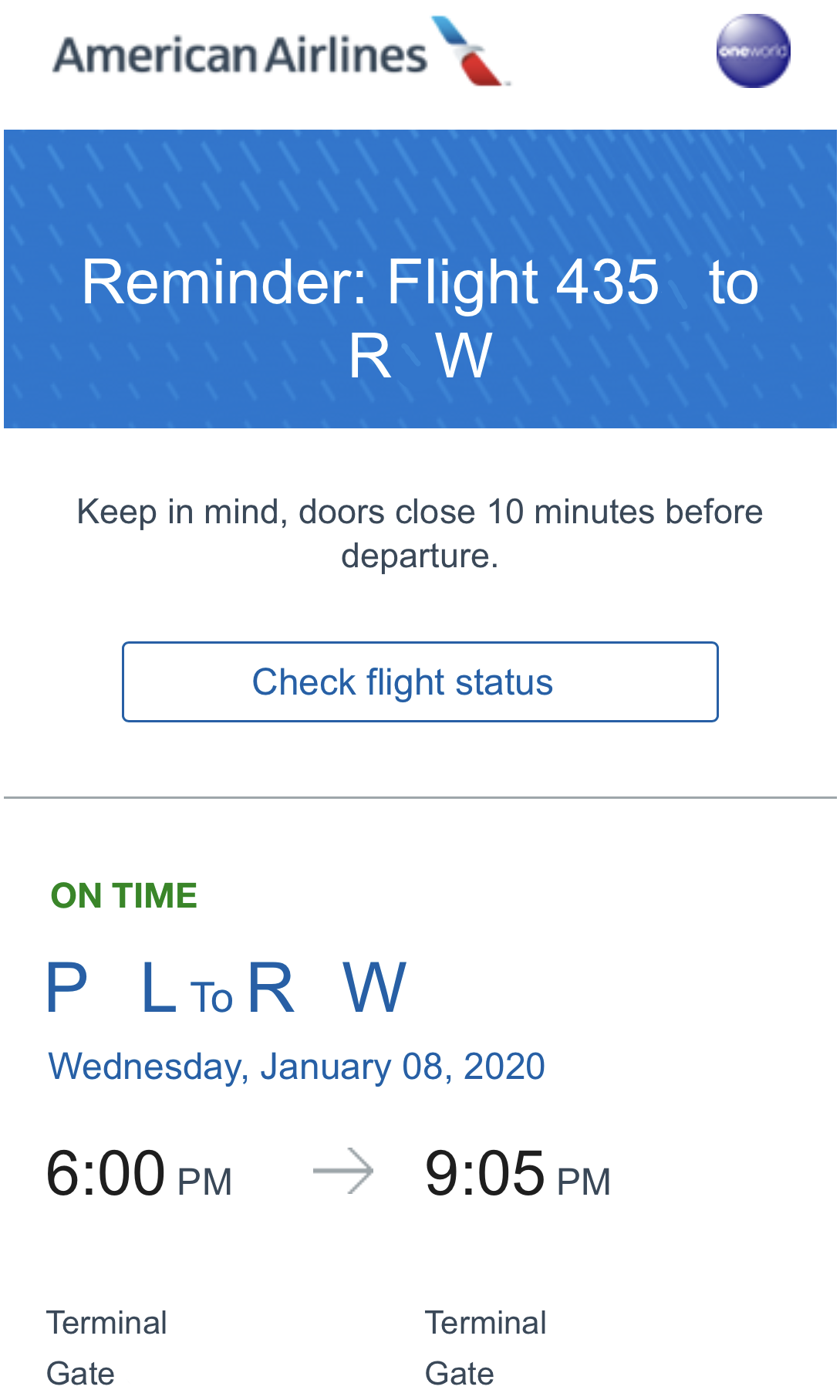 Converse:

What it All Means
Today, email confirmation messages are expected from consumers. Businesses are expected to send confirmation emails quickly, accurately, and efficiently or customers will be left unsatisfied. It's always important to remember that no matter what type of business or industry you are in, SocketLabs can help get your transactional emails to the inbox so you can focus on more important parts of your business or job. If you want to create your own confirmation email, you can look at the available templates in our email marketing center when you sign up for a free SocketLabs account.