What Affects Email Deliverability: Top 3 Best Practices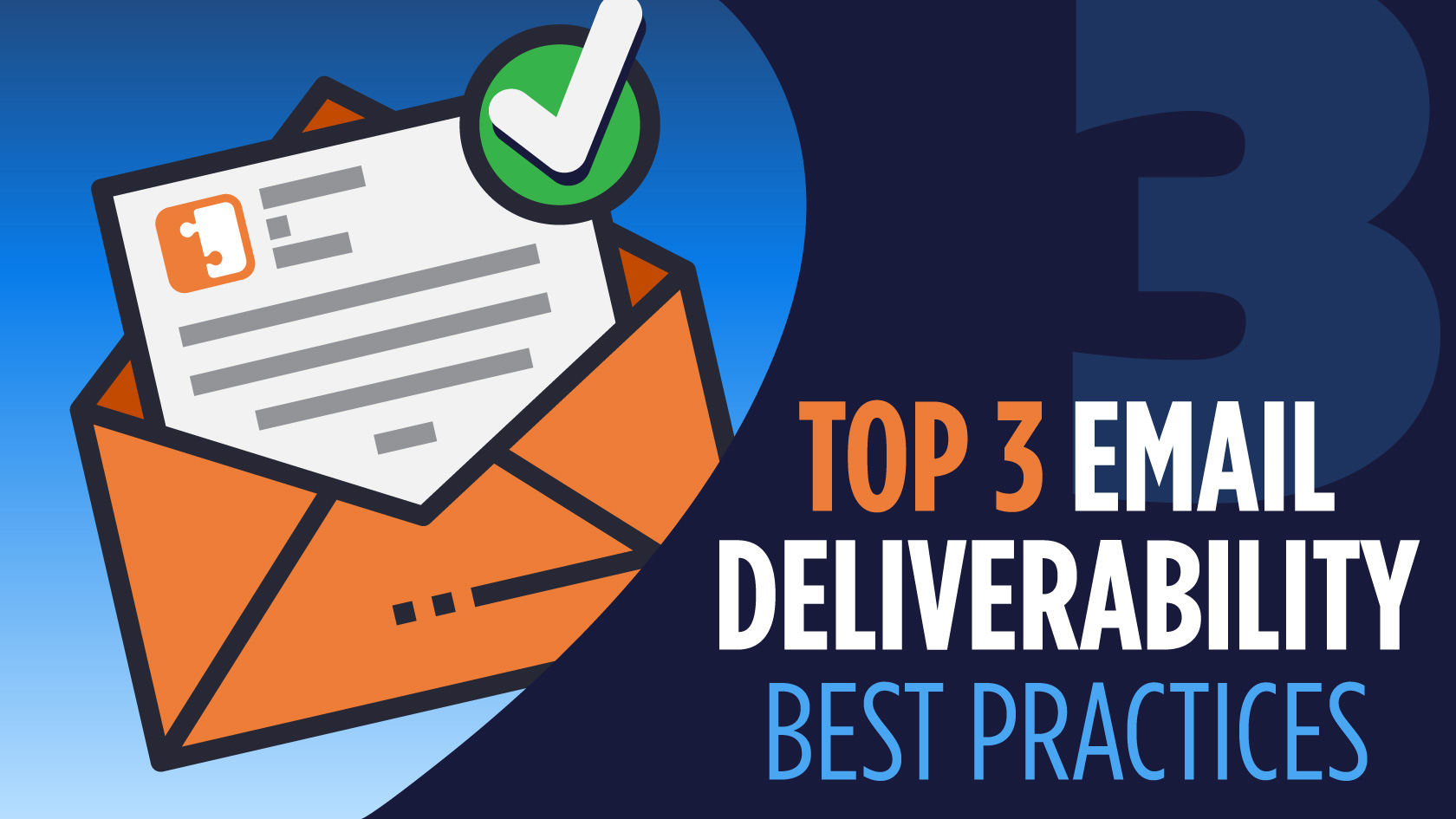 As a high volume email sender, you rely heavily on the effectiveness of your email platform. Whether you are sending the latest promotional offers to your loyal following or transactional email to recent customers, the reliable delivery of your email is essential.  But why do your legitimate emails end up in spam folders instead of inboxes? Let's dive deeper into what affects your email deliverability and how you can maximize the potential of your email sending.
Whether you are a first-time bulk email sender or you have been sending emails for some time, you have probably realized how hard it can be to get your emails to the inbox.  Maybe you're still trying to figure out what it takes to hit the inbox. The truth of the matter is, there are a TON of details that go into the successful delivery of your email to the inbox. We are going to cover some key points that can help you understand and improve email deliverability.
Email Deliverability and Sender Reputation
When we talk about email deliverability, we also have to discuss sender reputation. Sender reputation is correlated directly with your deliverability and can play a huge role in your success or failure as a sender.
Simply put, your mailbox provider will give your IP address a score based on your sending practices. These scores are used to determine what your mailbox provider should do with your email. Your reputation plays a large role in whether your email lands in the recipients' inbox or spam folder.
When an ISP notices poor email practices coming from your IP address, they will start funneling your emails to spam folders, making your marketing or transactional email delivery much less effective. Sender reputation is just one, very important factor that contributes to what affects your email deliverability. So what does all of this mean for you as a bulk email sender? Before we discuss how to improve email deliverability rates, let's discuss some of the costs of poor deliverability.
The Cost of Poor Email Deliverability
If you are new to email sending and don't know how poor email deliverability can affect you, then pay close attention to this section.
Here are the top five costs of poor email deliverability:
Emails don't reach the inbox and will never be opened or read
New or existing customers won't get important updates from you
Customers may miss important transactional emails like receipts and order confirmations
Your brand reputation will go down if your brand name is often found in the spam folder
Competitors with better email deliverability will get more attention
Let's stop talking about all the negatives and start focusing on how you can optimize your email delivery. So what are some best practices to follow as you try to improve your sender reputation/deliverability?
Top 3 Email Deliverability Best Practices
Still trying to figure out what affects your email deliverability? There are a ton of details that go into it. Luckily, we have compiled a list of the top three most important practices that can help you if you're having email deliverability issues.
1. Get consent from your recipients before emailing them
This shouldn't come as much of a surprise, but one of the most important rules to follow that will help improve your deliverability is sending only to people who want to receive your emails. I am sure you've heard of opt-in lists, this is exactly what I am talking about.
If you send emails only to people who want them, you will see more positive engagement, as these people are more likely to interact positively with a message they chose to receive. The more that people engage with your email in a positive manner, the higher your sender reputation will be and the higher your deliverability will be in the long run. To learn more about what email engagement is and how it can help you, read this blog post.
On the opposite end, if recipients are getting messages they don't want, you will attract more complaints. This type of negative engagement is tracked very closely by ISPs, who will start automatically flagging your emails, which will hurt your reputation and decrease your deliverability.
Long story short, the more positive engagement you get from your recipients, the better your deliverability will be. The more complaints you get, the worse your deliverability will be.
2. Send only high-quality email
Doesn't everyone send high-quality email? The truth is surprisingly no. Senders with the worst deliverability will oftentimes send poorly constructed email. While there is no right and wrong practice, or a universal template that delineates an effective email from a non-effective email, there are some general guidelines that can help:
The email should be easily consumable for desktop and mobile users; screen size should never be an issue.
The information in the email should be simple and easily consumable for quick readers on the go. Links that lead readers to your website should be easily accessible and very clear on where the link will take them.
The email design should be visually appealing and on brand so the reader can easily recognize who the email is from and feel comfortable interacting positively with it.
The email should be tailored to the people who will read it. Take some time to understand your audience and choose a design that will appeal most to them.
There should always be an "unsubscribe" link in the bottom of the email so recipients can easily unsubscribe rather than marking you as spam if they don't want your emails.
Again, there is no definitive right or wrong format that will ensure better email deliverability 100% of the time. With that said, perfecting your email and figuring out what works best for your business can go a long way to improve your deliverability.
 3. Actively monitor and clean your email lists
One of the most consistent ways to improve your email deliverability is to clean your email lists. Depending on how old your lists are, it's more than likely that some recipient mailboxes that were once active, are no longer used.
To make the most of your email list, you should regularly clean off inactive recipients. When an email is sent to an inactive address, it will bounce back. Generally speaking, the less bounces you have, the better your sender reputation will be.
ISPs keep a close eye on the bounce rates associated with your IP address and will adjust your reputation accordingly. These inactive mailboxes could also end up in recycled spam traps. These spam traps are set up by ISPs to monitor senders who are still contacting inactive addresses. The more abandoned addresses you are sending too, the more likely you are to get caught in one of these spam traps.
On the other hand, maybe your emails are being sent to people who initially opted-in, but no longer interact with or want to receive your mail. If these people give negative feedback by clicking the spam button, your email deliverability will be negatively affected.
Going back to the first point, the more positive interactions your emails are getting, the better your sender reputation will be. As a general rule of thumb, you want to keep your spam complaint rate below 0.1%. Any "to addresses" that might increase the spam complaint rate should be cleaned off your lists consistently.

The Science of Email Deliverability
While following these three best practices will certainly build a solid email delivery foundation, there is so much more that goes into what affects email deliverability. Probably even some things you never thought of:
The more adhesive you are to industry best practices, the better your sender reputation will be, and the better your deliverability will be. If you are interested in learning more about what email deliverability is beyond this blog, read our comprehensive email deliverability guide.
Email deliverability is a real science, and there are many details that go in to ensuring your email gets to the inbox. That's why email service providers like SocketLabs exist, we do all of the heavy lifting, from customizing an email platform around your business or application, to applying over 15 years of industry know-how. High volume email sending can be made simple with our email deliverability experts.